The celebration of Mother's Day is fast approaching! This is the perfect opportunity to spoil our moms with gifts (although they deserve it every day!). We have prepared a selection of beauty products for stylish mothers.
For those who love fondant creams
Five Worlds
Cinq Mondes was inspired by empresses known for their incomparable beauty. They used creams made from plants traditional. They thus retained their porcelain complexion and the youth of their skin. It is now possible to steal their routine thanks to the super hydrating creams of the beauty care label.
Our favorite ? The Supreme Geto. This exceptional patented global anti-aging treatment is composed of Geto from Okinawa, source of ultimate cellular regeneration.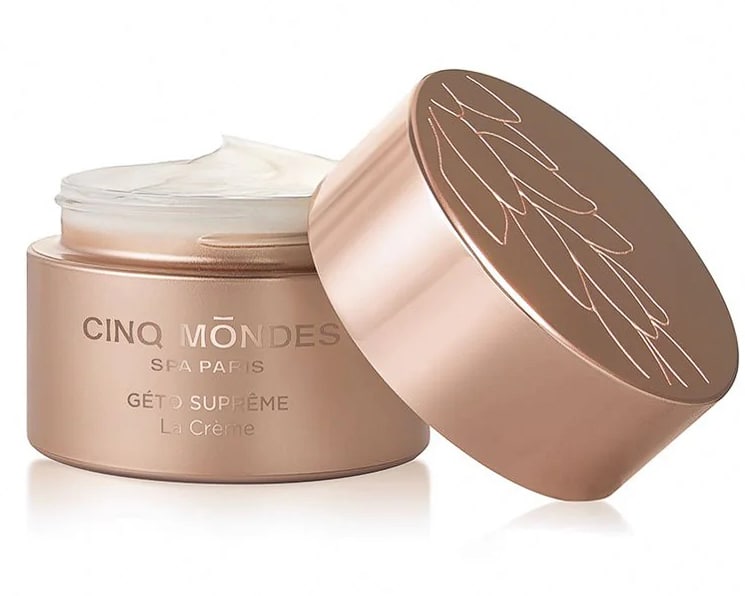 -
-
Thalgo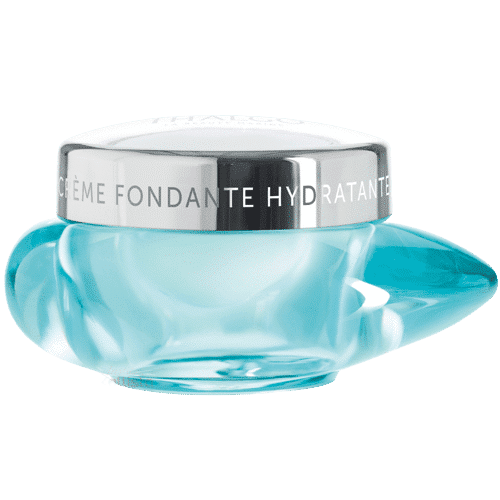 Thalgo is a brand of committed cosmetics. Its mission is to clean up the oceans next to The Sea Cleaners, an association against plastic pollution. I have to say that the sea is the main element Thalgo products. 100% of their formulas include marine ingredients (of which more than 70% are algae). All in the respect for biodiversity.
Our favorite ? Its Moisturizing Melting Cream is concentrated in blue sap from the oceans. But also in filtrate micro-exploded seaweed patented formula is enriched with an alginate complex that moisturizes for 24 hours.
-
-
Augustine Bader
World renowned physician and researcher in the biomedical field. The teacher Augustine Bader is an expert in stem cell biology and regenerative medicine. He therefore used his knowledge to create ranges of cosmetic products any simply exceptional. The creams are based on the TFC8® complex by Professor Bader (acronym for Trigger Factor Complex). A patented complex composed of 40 ingredients and inspired by more than 30 years of research, innovations and clinical trials.
Our favorite ? The Face Cream Mask. It instantly brightens, firms, evens and smoothes dull, stressed and dehydrated skin. For a more radiant face than ever
-
-
esthederm
Esthederm is a brand of french skin care top of the line. Created in 1978 by the French biologist Jean-Noel Thorel. The brand is known for its unique scientific approach to skin care. It focuses on understanding and preservation of lnatural ecosystem skin. The brand's philosophy is based on the idea that the skin must be respected and preserved. Rather than simply corrected or processed. For this, Esthederm has developed a range of innovative products. They are based on research in cell biology, immunology and skin genetics.
Our favorite ? The Intensive Hyaluronic Cream. Combining three hyaluronic acids, this cream intensely hydrates, plumps and smoothes the epidermis and protects the skin from external aggressions.
-
-
For those who like to take care of their hair
David Mallett
Hairdresser and hair artist, David Mallett began his career working for fashion magazines. He haircut of celebrities such as Kate Moss or Naomi Campbell. Thanks to his experiences and his extraordinary influence, this hairstylist has decided to offer his own hair care range high range. It is distinguished by its simplicity and above all its efficiency.
Our favorite ? The Australian Salt Spray. This styling spray perfectly reproduces the natural effect "sun, wind and sea water" on the hair. It shapes messy-looking curls, brings tone and natural volume to the hair. Improves hair texture without weighing it down or making it sticky or dry. Composed of Murray River salt, one of the purest salts in the world, rich in minerals and trace elements.
-
-
Holite
Holite transcends the boundaries of the skin by addressing beauty not only on the surface but also from within. Their creators, Annah and Talia have developed three product lines . They combine liquid dietary supplements rich in natural active ingredients topical application (serum or oil). These products are designed as a real sensory journey. To achieve optimal efficiency, the creators surrounded themselves with scientists at the forefront of research in cosmetology and nutrition to design unique formulas, clean, ultra concentrated and without superfluity.

Our favorite ? The In&Out hair treatment. It consists of two bottles of oil. One is called "Out" and settles on the ends of the hair. This potion provides the perfect dose of omegas for moisturize and promote growth hair. The other oil "In" is taken as a dietary supplement. It allows a proper functioning of our body and prevents hair loss.
-
-
Gisou
Specialized in hair products, Gisou use honey as raw material.
Created by the influencer and businesswoman Negin Mirsalehi. With its trendy packaging and unparalleled efficiency, it has become the favorite of influencers thanks to its delicious smell. Honey infused hair oil is composed of a blend of natural ingredients. Coconut oil, almond oil and argan oil. These ingredients work together to nourish and hydrate the hair deep. Perfect repair split ends and protect hair damage.
Our favorite ? Hair perfume. It is enriched with Mirsalehi honey from Mirsalehi Bee Garden. Formulated to refresh and perfume the hair. It has an aroma that leaves behind an irresistible trail of floral notes from the Mirsalehi Bee Garden.
-
-
Moroccanoil
Moroccanoil is a brand of premium hair care products, founded in 2008 by Carmen Tal. The brand is famous for its oil based treatment argan oil. She is quickly has become a must in the hair care industry. Moroccanoil is known for its unique formula. She helps to nourish and hydrate the hair deep. All while reducing frizz and shine enhancing. The Moroccanoil brand offers a wide range of hair products: shampoos, conditioners, masks, oils and sprays.
Our favorite ? Care Original Moroccan Oil. It is composed of a unique formula. Rich in argan oil, antioxidant, which instantly penetrates the hair without leaving any residue. He immediately gives back flexibility and shine to hairs. The hair is easy to comb.
-
-
For those who love makeup
Milk Makeup
Milk Makeup is a New York brand which in a few years has risen to the top of the makeup brands. His mantra? Wish us well! Beauty products from Milk Makeup consist mainly ofnatural ingredients carefully selected. Of superior quality, they are carefully chosen in order to provide our skin and our complexion with the necessary assets. No more no less. There is no waste or unnecessary artifice. Makeup side too! There setting loose powder contains avocado powder and hyaluronic acid. While the concealer contains blue lotus and chamomile.
Our favorite ? The lip + cheek. This stick cream blush can be applied to cheeks but also on the lips. It is perfect to put in your bag and get a little makeover during the day.
-
-
Erborian
Erborian is a cosmetics brand that draws its inspiration from Korean beauty traditions. Founded in 2007, it offers a range of innovative products combining advanced technology with natural ingredients. Erborian's formulas incorporate plant-derived ingredients, such as ginseng, bamboo, green tea and licorice. These ingredients are known for their beneficial properties for the skin. They are carefully selected and associated with scientific advances. In order to create effective and suitable for different skin types.
Our favorite ? The Skin Hero, skin perfector. This perfecting treatment undyed sublimates your bare skin upon application. It helps to improve appearance of your skin (quality and texture) day after day. It combines the effectiveness of the Korean White Ginseng complex with enzymes for a baby skin effect. Instantly, its formula smoothes, blurs and illuminates, while leaving a sensation of ultra-soft, hydrated skin.
-
-
Caudalie
Caudalie beauty products are recognized for their use of natural ingredients and their commitment to science and ethics. Their range includes facials, body care, hair products, sun care products and perfumes. THE innovative formulas from Caudalie use grape extracts, polyphenols and other active ingredients to hydrate, nourish and protect the skin. Caudalie products are made free of parabens, phenoxyethanol, phthalates, mineral oils and ingredients of animal origin. They are also environmentally friendly with recyclable packaging and eco-responsible practices.
Our favorite ? Vinopure, the Salicylic Anti-imperfection serum. It reduces blemishes, unclogs and tightens pores. That's not all. It also visibly improves the quality of acne-prone skin and restores a healthy glow, without shine.
-
-
Sisley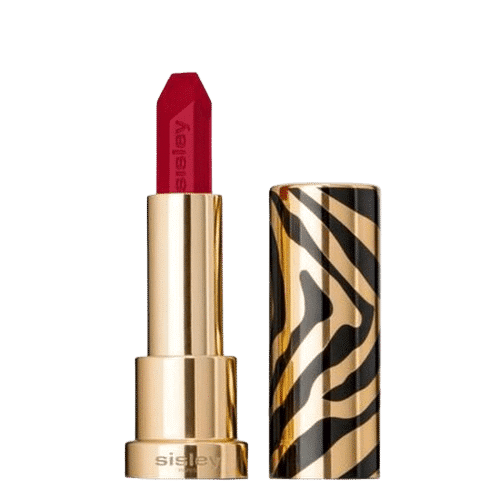 Sisley is a luxury cosmetics brand founded in 1976 by Hubert d'Ornano. Renowned for its innovative approach to beauty and its commitment to quality. Sisley has become a reference in the high-end beauty industry. Sisley offers a wide range of beauty products for the face, body and hair. Their exclusive formulas are the result of constant research combining scientific expertise and high quality plant ingredients. The brand is known for its use of plant extracts and natural essential oils. They are carefully selected for their benefits for the skin.
Our favorite ? Phyto Rouge. The intensity of a lipstick combined with a balm sensation in an exceptional care formula. Everything we love !
-
-
-
You will also like :