Nestled in a hidden passage near the Marais, ROSE DONALD is a nice stopover in the heart of the bustle of the city. Here, ancestral rituals and natural care protocols, developed by Rose – the founder – delicately celebrate the art of self-care.
-
An essential address in the heart of the Marais
Accessible from rue de Turbigo (3rd arrondissement of Paris), the Passage of the Anchor contains pretty shops and other galleries. Among them, thecare facility the most intimate and romantic in Paris. Behind its burgundy frontage, we then discover a poetic and elegant setting where time seems suspended. Exposed beams, cream and gold leather armchairs, aviary suspensions and colorful birds designed by Mathieu Challières... The decoration of this confidential boudoir is as Instagrammable as you wish... You immediately feel soothed, like arriving in a pretty country house .
-
The DNA of the house: natural protocols and ancestral rituals
As a true autodidact, Rose Donald has made hair care his speciality. The founder makes it a point of honor to use only natural products to concoct holistic protocols that deeply nourish, from root to tip.
Here, we do not come for a platinum discoloration! In addition to the various rituals of keratin care, the cuts are worked dry, japanese scissors to own that supple mane.
-
The star treatment to test absolutely: the Ritual of care with keratin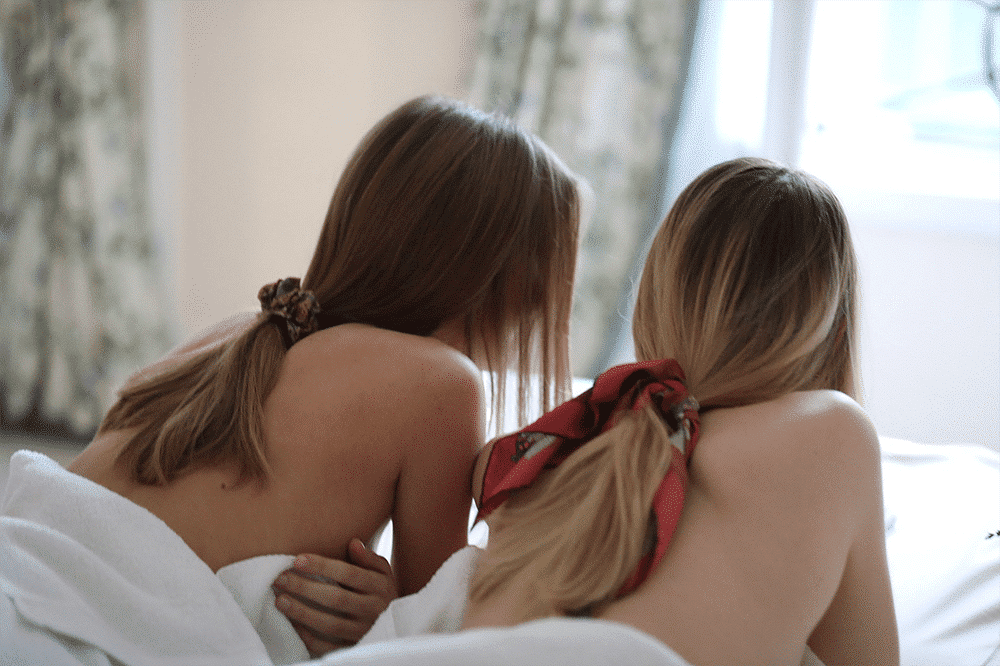 ROSE DONALD has completely twisted the codes of beauty. An infusion with medicinal plants in hand, and comfortably installed in silk kimono in the only armchair in the treatment area, you are ready to let yourself be pampered.
The star treatment, to test absolutely? The Keratin Treatment Ritual, which cleanses and revitalizes the hair. Inspired by Japanese techniques, this protocol alternates multiple oils and other elixirs... The 5 molecules of keratin applied then inflate the fiber from the inside and restore all its beauty. True hair anti-aging, the hair then regains a second youth, with effects that last between 4 and 6 weeks. Count 90 minutes of break (including styling) and 180€ to find a sublime soft, light and shiny mane.
Le clay sweep (for all hair types 90 min, €80) which promises a subtle flash of light on the lengths is also a protocol in high demand by stylish Parisiennes.
Much more than just intimate hair salon, this Parisian address promises a delicate parenthesis out of time… In this bucolic boudoir, we advocate a real homecoming, the very celebration of your femininity.
-
Beyond the care establishment… An emerging brand with multiple projects
A true self-made woman, Rose continues her entrepreneurial adventure with the preparation of a hair cosmetics line, hygienic and fragrant, which should see the light of day by the end of the year. Each formula will respect naturalist pharmacopoeias capable of sublimating the original nature of the hair.
The flagship of scientific techniques and precious materials has been selected for women looking for naturalness and results. Cleansing creams, day care products, traditional brilliantines and other hair sprays will promote positive, elegant and humanistic beauty for today's women.
The creation of a heart label, FEMALE FOUNDER, created by Rose, organizes women's circles and shares blog posts and other experiences, to guide you on the path to assertiveness. This label of honor supports and encourages women to dare to get started, to dare to meet.
Maison Rose Donald, 4 Passage de l'Ancre, 75003 Paris - 01 43 70 35 64. Open Wednesday to Saturday from 10 a.m. to 19 p.m.
Instagram @rosedonaldparis
Website: www.maisonrosedonald.com