Cocooning at home, under a soft blanket with a good cup of tea sums up the perfect program for a weekend of confinement. For amateurs who wish to discover exceptional teas, here are our favorite brands, found at Galeries Lafayette Gourmet… White, black or green, there is something for everyone !
-
brothers wedding
Founded in Paris in 1854, brothers wedding is none other than the very first luxury tea house in the world. Synonymous with refinement, it reveals prestige and the French art of living, radiating internationally. Today, the brand offers more than 500 tea references from all over the world: spring Darjeeling, white tea from Scotland, blue tea from China, grands crus... Unique recipes kept secret since their creation and which bring happiness connoisseurs.
-
Kusmi Tea
Meeting point of flavors, cultures and colors, Kusmi Tea has always embodied the beauty of blends. Founded by Pavel Mikhaïlovitch Kousmichoff in 1867, the tea house of Russian origin cultivates both modernity and tradition through its essential well-being creations, its great classics and its legendary recipes, which have now become emblematic. Among the brand's best-sellers: Prince Wladimir, Anastasia, Saint Petersburg as well as the Alain Ducasse white tea, presented in a magnificent embossed box.
-
Dammann Brothers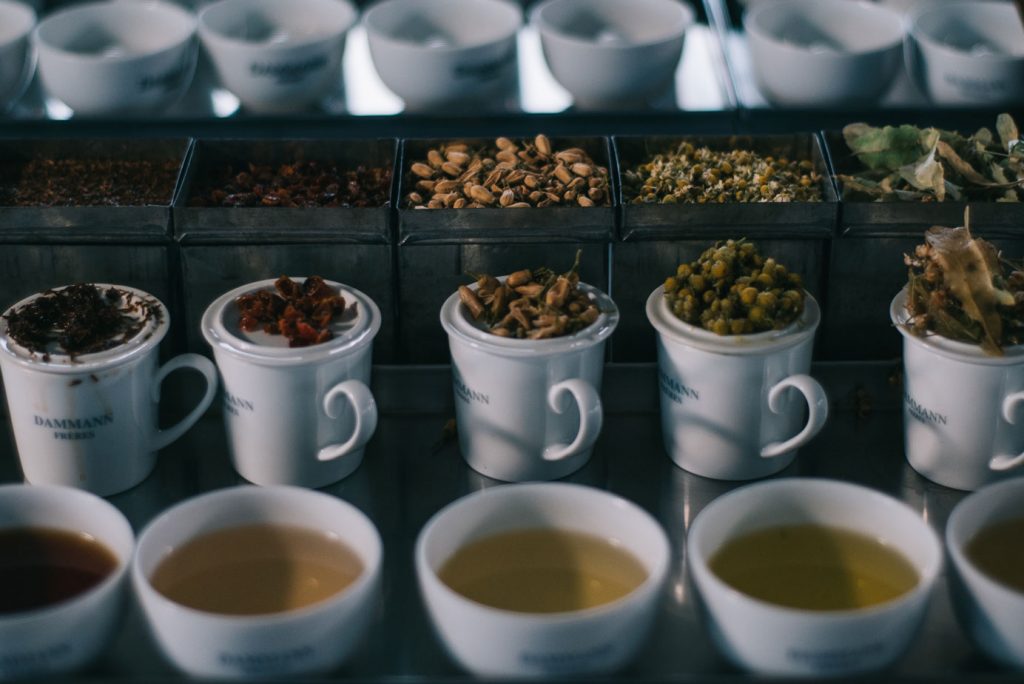 A true pioneer in the field of luxury tea, Dammann Brothers offers high quality teas and infusions of exceptional finesse. Since its creation, the house has been highlighting as varied a taste as possible, to satisfy the most demanding palates: citrus fruits, flowers, exotic fruits, rooibos, spices, woods, mints... The brand's must-haves remain Bali, Passion de Fleurs, Douchka and Venetian Blend.
-
Palace of Teas
With its teas from China, Japan, India and Sri Lanka, Palace of Teas proposes to return to the origins of tea, presented here as a true art of living. In addition to its very wide choice of flavored teas and organic infusions, its "grands crus" category truly represents its selection of excellence, which appeals to the greatest connoisseurs.
-
Whittard of Chelsea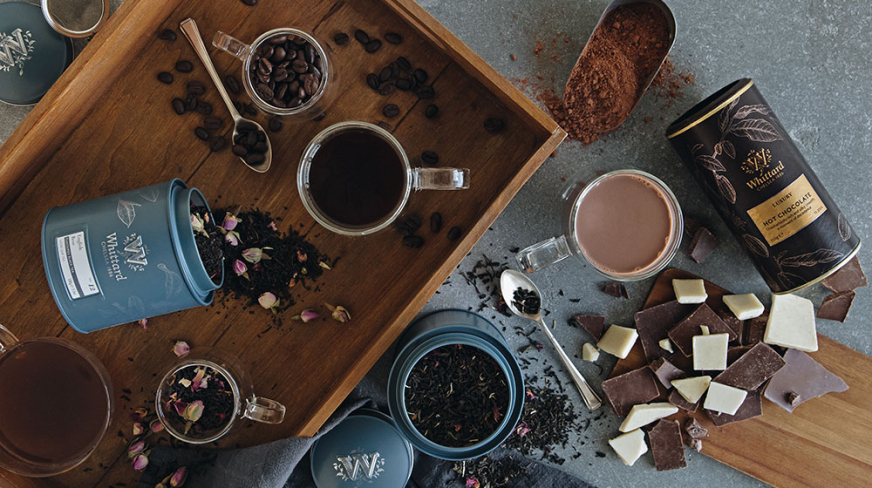 Essential in the world of tea, Whittard of Chelsea offers a remarkable selection of beverages with enchanting flavors and names… Fine and unique creations whose flavors are simply incredible! Enclosed in boxes featuring the prettiest designs of the classic English style, the tea house will bring a little British touch to your tea time! The particularity of the brand lies in the fact that it draws much inspiration from the different periods of the year, and thus offers a new selection of teas and infusions with each new season.
-
All these brands can be found at Gourmet store in Galeries Lafayette Paris Haussmann at 35 Boulevard Haussmann, 75009 Paris – 01 42 65 93 68.