It's not always easy to find a good spot to 'network' after work. To guide you, Paris Select has selected cool places, perfectly combining warm and intimate atmosphere, for afterworks, in complete tranquility.
The Marta
Champs-Élysées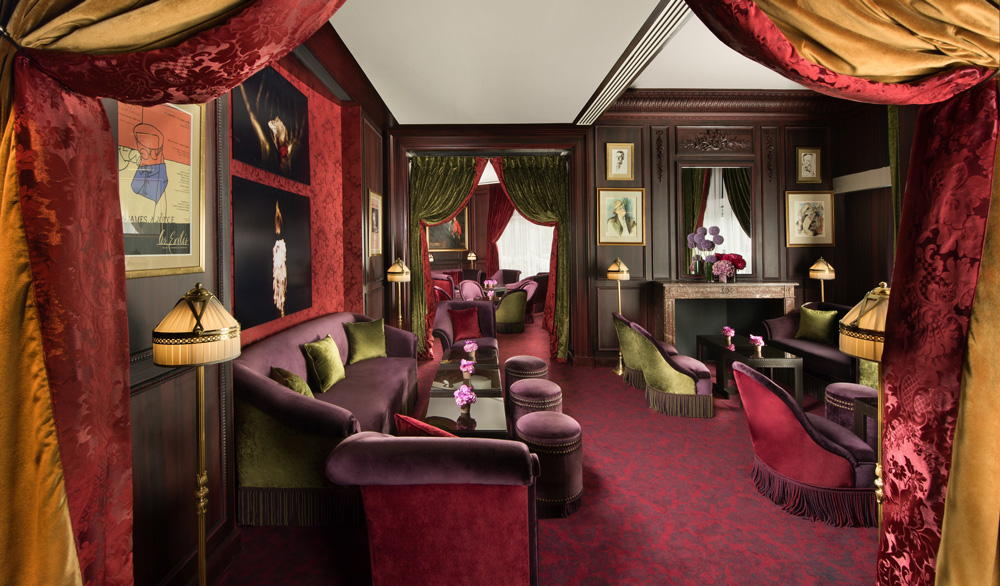 The Martha, hidden bar great hotel trend Fouquet's is the ultimate spot to meet up. Known only to insiders, you can choose either to land on your cozy bucolic rooftop (perfect for good weather) or on the velvet sofas in the cozy living room, which is more intimate… The plus? We sip our cocktail to good music, not to mention the great view that the hanging garden offers. Ideal for admiring the capital's sunsets!
Le Marta Paris, 46 Avenue George V, 75008 Paris
The Edgar Terrace
Neighborhood Trail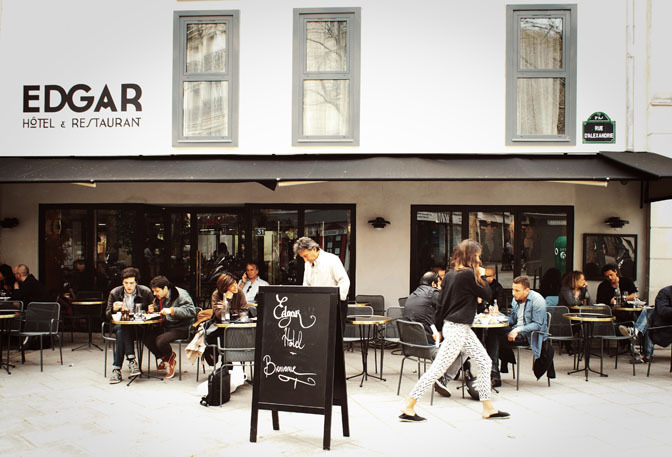 To relax in a good mood, we invite you to rediscover the path via the popular terrace of the Edgar Hotel, recent art-deco style boutique hotel. We like: the originality and simplicity of its menu as well as the cool atmosphere that reigns there and that feels good! Perfect for chilling.
Hotel Edgar, 31 Rue d'Alexandrie, 75002 Paris
Sardines
In the north-east of Paris
To cut yourself off, for an evening, from the stress and the hustle and bustle of Paris, we recommend a little immersion in the Sardine, St. Martha's Square, in the 10th arrondissement of Paris. The place promises a real feeling of relaxing countryside in the city. A very pleasant setting for a drink and a snack on the terrace, always at very reasonable prices.
La Sardine, 32 Rue Sainte-Marthe, 75010 Paris
The 25Hours Hotel Bar
Near Gare du Nord
25hours is the new cosmopolitan hotel, which everyone is talking about! Established in the kaleidoscopic neighborhood of Gare du Nord, it stands out for its 237 rooms with African-Indian design, colorful and warm but also its great bar, the Sape Bar. The nest of greenery that surrounds it gives it a cocoon atmosphere and you can taste delicious heart-warming cocktails. Right next to it, a a speakeasy hidden can accommodate up to 10 people!
Sape Bar, 12 Boulevard de Denain, 75010 Paris
The Gramont
On the side of the Opera
Thanks to its desire to give the best of France on its plates and by working only with high quality fresh products, this atypical brasserie recently returned to the Culinary College of France et in addition to its delicious dishes (Frog legs with light garlic and parsley cream, homemade lobster ravioli, perfectly creamy prawn risotto, vegetable casserole…) we love its very retro-chic setting and its nicely decorated terrace, where sitting down is a real pleasure. In the evening, the neighborhood workers – bankers and other journalists – always meet there to have a drink and debrief the day!
Le Gramont, 15 Boulevard des Italiens, 75002 Paris
Editors
In Saint-Germain-des-Pres
This café in the heart of Saint-Germain-des-Prés is the favorite meeting place for literary people ! Both a café, a restaurant and a library, it offers a warm lounge atmosphere and high-end bistronomic dishes: between well-garnished salads, a club sandwich to die for or very good meats, our heart swings.
The Publishers, 4 crossroads of the Odeon, 75006 Paris
The Organic Cellar Table
Towards Place des Ternes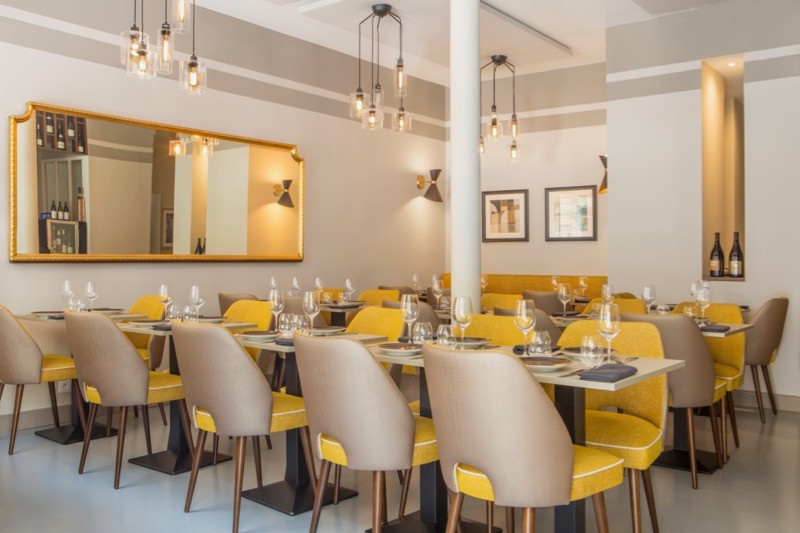 In a chic and sober decor, La Table du Caviste bio offers a 100% homemade bistro cuisine. Revisited by a Japanese team in the kitchen, led by Chef Junko Kawasaki, it is also mostly organic. We then discover delicious dishes with flavors from elsewhere: herring cassolette, supreme of chicken stuffed with cloves, duck and foie gras pastilla and other mackerel and ginger sushi marinated in vinegar... In addition to the menu which changes every week, the wine list is made up of 250 wine references (exclusively organic) from the best producers, which will delight all amateurs and other oenologists. The ideal spot to have a drink with friends and enjoy a meal that takes you to other horizons!
The Organic Cellar, 55 rue de Prony, 75017 Paris
Mansion
In Montmartre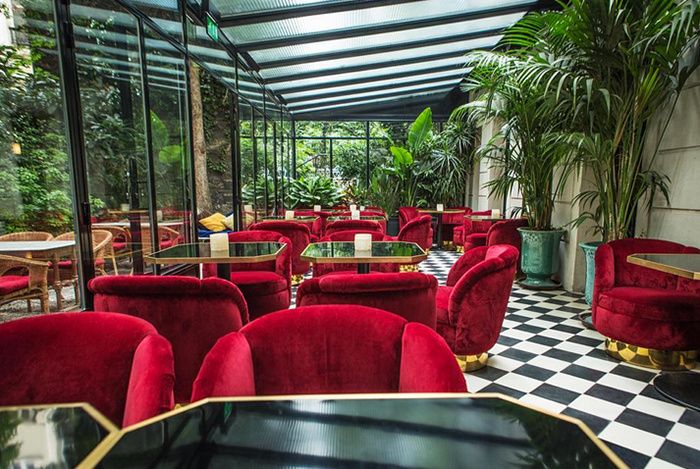 In the category of very Confidential, the Particular Montmartre is at the top of the list. His 5 superb suites make it the smallest hotel complex in the capital, but it is nonetheless charming with its sumptuous gardens of 900m2 and its completely wow restaurant. Inside this magnificent historic building, we discover a small library adjoining a more intimate room, a peaceful jardin d'hiver mixing black and white checkered tiles and very David Lynch red velvet armchairs and finally the hyper trendy bar, 'Very peculiar' which serves crazy designer cocktails!
Hotel Particulier Montmartre, 23 Avenue Junot, 75018 Paris
Hoxton
On the Grands Boulevards
The Hoxton is a delicious London Touch in the heart of Paris ! But the real asset of this address (in Paris since 2018) are definitely its places of life. We especially like: enjoying a cocktail in the cozy atmosphere of the bar or enjoy a good dish in the pretty paved courtyard.
The Hoxton, 30-32 Rue du Sentier, 75002 Paris