An international reputation, a legendary history and an unequaled quality of entertainment have made the Moulin Rouge the most famous cabaret in the world. For more than 133 years, the wings of the Moulin have been turning at the foot of the Montmartre hill, never ceasing to make us dream...
We met Jean-luc Pehau-Sorenson who has been directing the communication of this iconic place for more than 24 years. Living in Montmartre and knowing Paris perfectly, he shares his favorite addresses with us…
◊ A terrace where you can bask?
Hotel terraces: Plazza Athénée, Ritz, le Marly, Terrass Hôtel and its superb view of Paris, … and of course the Roof of the Moulin Rouge !
The Moulin Rouge – 4 Cité Véron, 75018 Paris
-
◊ A confidential restaurant for a dinner for two?
For a dinner for 2 in a private room, Chez Laperouse, Of course ! Success guaranteed!
Chez Lapérousse – 51 Quai des Grands Augustins, 75006 Paris
-
◊ A generous table where to dine with friends?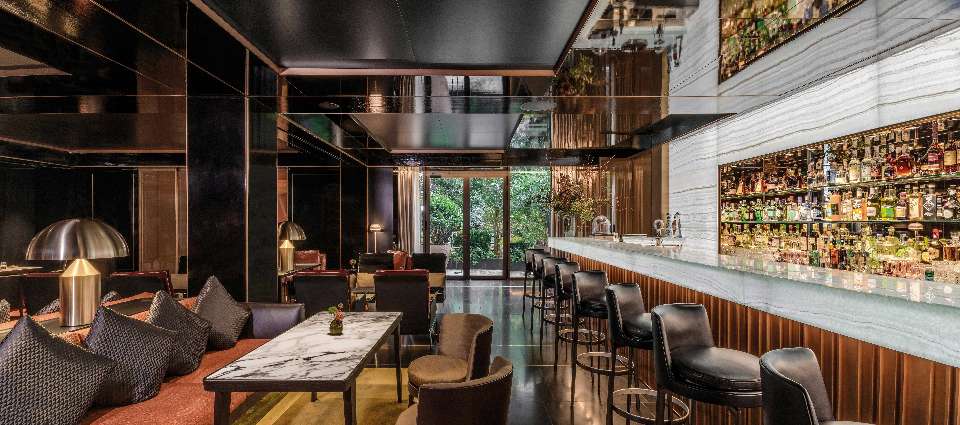 I recently discovered the Italian restaurant at the Bulgari hotel. Excellent and an incredible welcome with all the charm of "Parisian" Italy.
Bulgari Il Ritorante – 30 Av. George V, 75008 Paris
-
◊ A pastry where to enjoy?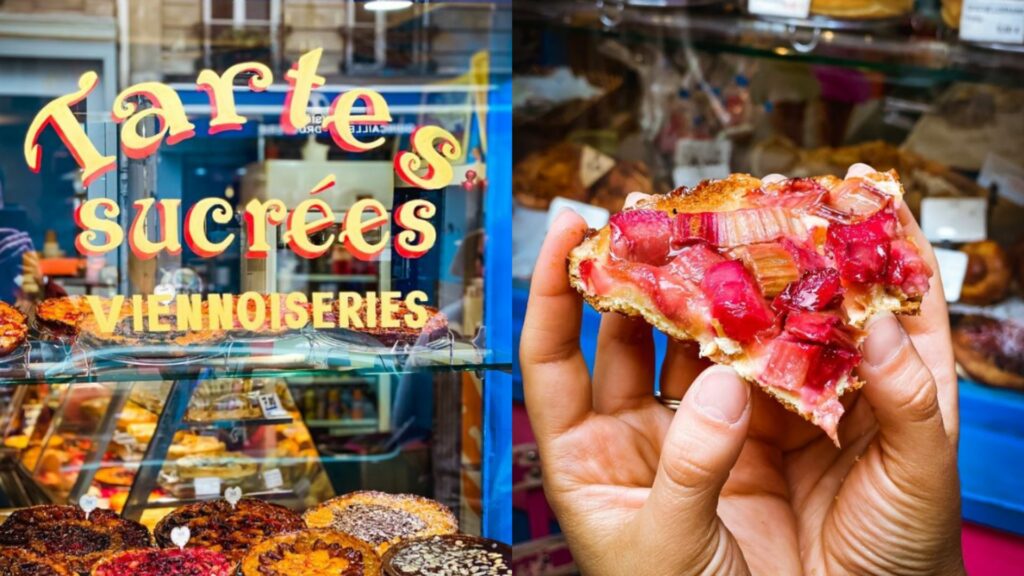 Homemade pies at Les Petits Mitrons rue Lepic … incomparable!
Les Petits Mitrons – 26 Rue Lepic, 75018 Paris
-
◊ A cellar where to find good bottles?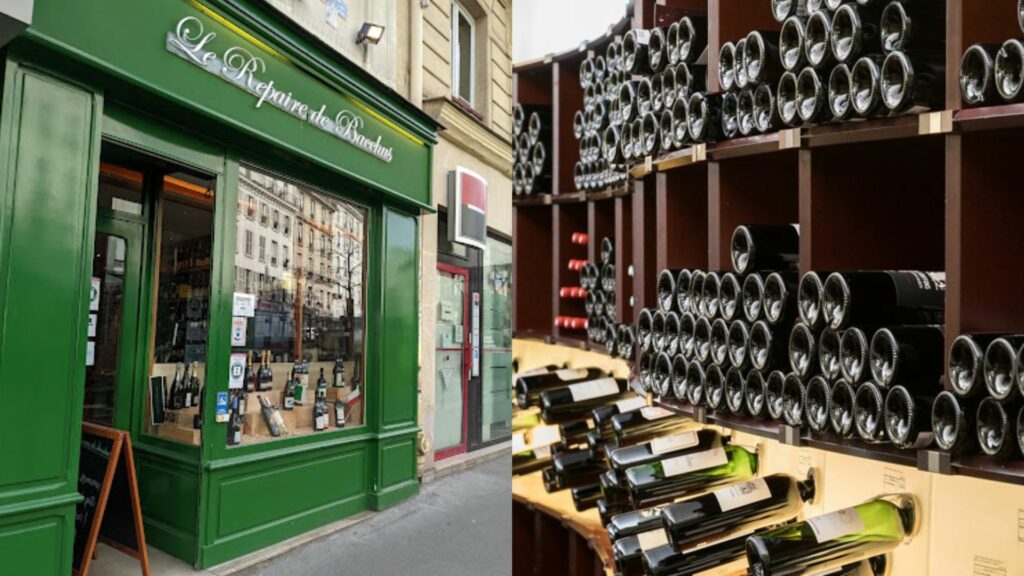 Apart from Montmartre and the Lair of Bacchus, Lavinia, the choice is great.
The Lair of Bacchus – 1 Rue Joseph de Maistre, 75018 Paris
Lavinia – 22 Av. Victor Hugo, 75116 Paris
-
◊ A favorite market?
Not an address but producer stores that sell directly. It's like a little market downstairs! You can find them in Montmartre.
-
◊ A spa where you can pamper yourself?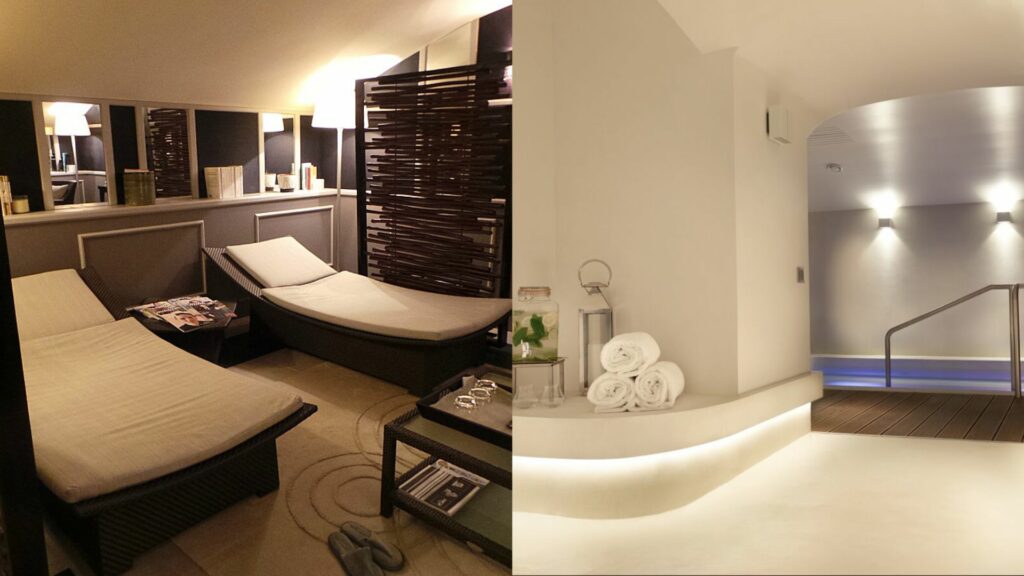 the Nuxe Spa at the Hotel Le Mathurin. The space makes it confidential and private, everything we love.
The Nuxe Spa at the Hotel Le Mathurin – 43 Rue des Mathurins, 75008 Paris
-
◊Your favorite neighborhood?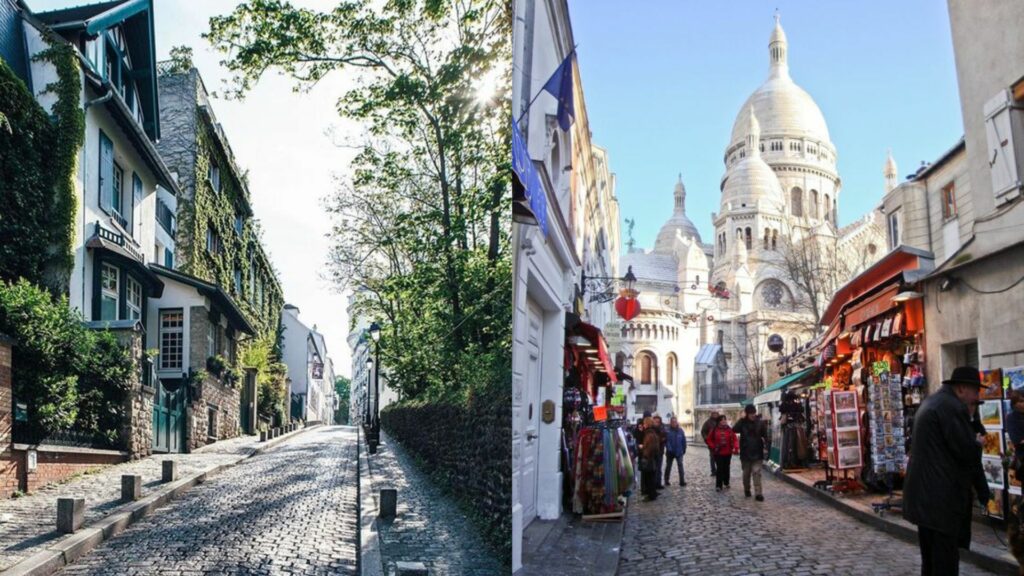 Montmartre, I live there, I work there and in spite of that it remains my preferred district by its configuration and its atmosphere.
-
◊ A garden to soothe you?
Le Batignolles garden, when the children are at school! 😉
Parc Clichy-Batignolles – Martin Luther King – 147 Rue Cardinet, 75017 Paris
-
◊ An esteemed bookstore?
The Abbesses' Library, a wide choice that meets almost all tastes. Frequent dedications and even very original postcards!
Abbesses Bookstore – 30 Rue Yvonne le Tac, 75018 Paris
-
◊ A hotel bar where to meet?
La House Souquet, in the upper part of the 9th arrondissement. A former brothel that has become a 5-star hotel designed by Jacques Garcia. A cozy and calm atmosphere.
Maison Souquet – 10 Rue de Bruxelles, 75009 Paris
-
◊ A place of the night where to slum?
Alas, I passed my turn to slum the night! 😉
-
◊ A stylish fashion address?
There are so many that I'll go for more classic: The Galeries Lafayette, from luxury to ready-to-wear, for all styles and all budgets. Convenient, there is almost everything in one place!
Galeries Lafayette – 40 Boulevard Haussmann, 75009 Paris
-
◊ A typical outfit to captivate?
As simple as possible! I only wear blue, all shades: so linen pants, plus round neck and either jacket or over-jacket or jacket. Accessories do the rest!
-
◊ A district to feel the soul of Paris?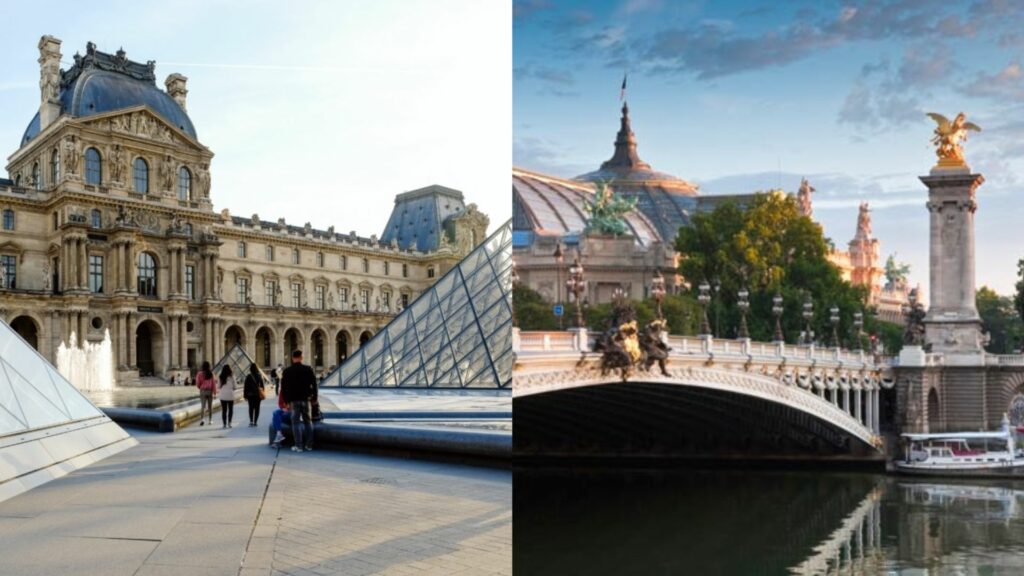 The village soul: Montmartre, the chic soul: the 1erThe 8nd.
-
◊ An unmissable gallery or museum to visit?
It is not necessarily a gallery but rather the exhibitions presented at the Grand Palais, Petit Palais, Carnavalet Museum … On the other hand, if you like arboreal art, Stéphane Jacob's Galerie Arts d'Australia.
Carnavalet Museum – 23 Rue de Sévigné, 75003 Paris
Stéphane Jacob Gallery – 13 Rue Chapon, 75003 Paris
-
◊ A perfume house to discover?
No discovery but the perfumes Hermès have followed me for many years.
-
◊ A really unusual experience to live in Paris?
Unusual … for the majority of Parisians: a boat trip on the seine at night. It may be cliché but we always come out of it amazed, like children!
The Stars of Paris – Port de Suffren, 75007 Paris
-
◊ An inspiring monument?
THEOpera Garnier, its facade, its majestic interior, its hall and its shows. Everything is there: creation, elegance, beauty, architectural and artistic prowess, magic, …
Opera Garnier – Pl. de l'Opera, 75009 Paris
-
◊ A Parisian fair/event not to be missed?
lhe European Days of Crafts to discover the talent of our craftsmen and French "Handmade" know-how.
—
-
You will like also:
Layout: Ewa Boulard