There are things that we love to give (to ourselves) in addition to flowers, chocolates and candles, we find… perfumes. With their sometimes floral, woody, chypre or oriental notes, these elixirs are interpreted as an essential pleasure… We have listed the perfumes that are most popular with Parisian women.
-
Women accessories
If she is romantic: Rose water by Maison Francis Kurkdjian
At a time refined and confidential, Maison Francis Kurkdjian offers a collection of unique fragrances, real odes to the French high perfumery. Aimed at insiders and other connoisseurs, it cultivates the luxury of details and highlights the most noble.
Launched at the beginning of this month of February, the eau de toilette 'rose water', composed by master perfumer Francis Kurkdjian, offers a contemporary vision and brings a modern twist to the iconic rose. This feminine fragrance turns out to be a fruity floral scent with gourmet top notes, with the alliance of lychee and pear. The heart notes are composed of Damascus rose and Grasse rose, magnified by green peony and violet. Finally, it ends with white musks… Like a caress of rose petals picked at daybreak, À la rose eau deploys a delicate floral freshness, very aerial… Which lasts!
Maison Francis Kurkdjian, 5 Rue d'Alger, 75001 Paris. Cologne Rose water, 70 ml, €150.
-
If it is delicate: Pink By Essence & Rose Absolutely by Parfums de Rosine
Recognized as a brand rooted in the history of French perfumery since 1991, Les Parfums de Rosine offers a wide range of fragrances, highlighting the infinite variation of scents offered by Pink. Passionate about this sometimes feverish, shy, tender or voluptuous flower, Marie-Helene Rogeon uses its essence and its absolute as quintessence in absolutely all its creations. Making it a point of honor to offer beautiful juices, made from the best quality natural materials, she grows her own roses in her gardens.

The two novelties of the house? Absolutely Pink et Pink By Essence, creations diametrically opposed and yet so complementary, signed by the nose Serge de Oliveira. The soft and sensual scents of the first – who mixes elegantly Essence of Geranium, Elemi, Honey, Turkish Rose Absolute, Essence of Patchouli and Papyrus – contrast with the metallic green notes and the freshness of the second. The latter features essences of bergamot and citrus in the top notes, followed by blue chamomile and Turkish rose in the heart. It ends with base notes mixing ambroxan, musk and sandalwood... delicate and poetic fragrances to wear alone, combined or even as a base. Because if Rose Par Essence wants to be perfect for everyday wear with its luminous character, Rose Absolument proves to be a sensual base, ideal for sublimating the label's other fragrances and giving them character. To be discovered in the brand's setting, located Valois Gallery, at the Royal Palace.
Perfumes of Rosine, 105 Galerie de Valois, 75001 Paris. 01 42 60 11 51. Rose Eau de Parfum by Essence, 50 ml and 100 ml, from €130. Absolutely Rose Eau de Parfum, 50 ml and 100 ml, from €130. Available in stores from the first week of March.
-
If she is daring: Night Birds by Annick Goutal
Annick Goutal has this gift of creating perfumes amazing wake, which mark the spirits and cross the generations without taking a wrinkle. Among the brand's best sellers: Eau d'Hadrien, Petite Chérie, Rose Splendide... Our recommendations? The Collection'Night Owls'. Give him " Evening dress if she is bold and sassy. Rather " Night and Confidences if she likes oriental fragrances. If it opens with notes of bergamot and full-bodied pepper, its heart rich in incense and Tonka bean initiates a hypnotic sensation that captures the attention... In the background, vanilla and white musks revive the breath of a extremely refined and feminine essence.
Annick Goutal, 74 Avenue des Champs-Élysées, 75008 Paris. Evening Wear Eau de Parfum, 50 ml, €102. Night and Confidences Eau de Parfum, 50ml, €102.
-
Men accessories
It is demanding : Colonia of Acqua di Parma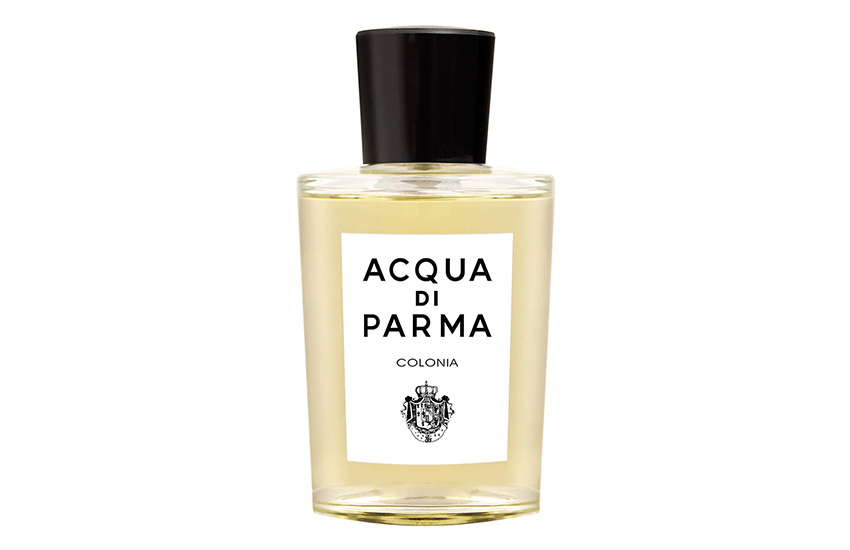 For men discerning who have taste, Colonia Eau de Cologne of Acqua di Parma is a great classic. It displays notes of petit grain, bergamot, sparkling orange, fresh and sunny punctuated by floral essences of lavender, verbena and Bulgarian rose. Enhanced with warm notes of precious woods such as vetiver, sandalwood and patchouli at the end, it will delight all lovers of fragrances with a fresh and refined trail.
Acqua di Parma, 6 Rue des Francs Bourgeois, 75003 Paris. Eau de Cologne Colonia, 180ml, €175.
-
It is precious: Gris Dior by Christian Dior Paris
Gray Dior is a creation signed by the nose of the house of Dior, FRançois Demachy. A composition floral where jasmine, bergamot and a note of wet undergrowth mingle… "And if Dior gray was a perfume? This deep gray which is not a simple mixture of black and white, but the fruit of a chromatic assembly. This abundance of colors inspired me this perfume. The color here is an emblematic perfume. Lively, its wake has a racy, faceted elegance" … If it is a precious and esthete strand, this fragrance will certainly please your man.
Christian Dior Paris, 52 Avenue des Champs-Élysées, 75008 Paris. Gray Dior perfume, 125 ml, €198.
-
It is a bit mischievous: Oriental Vetiver from Serge Lutens
Choose a fragrance from Serge Lutens is not easy as there are so many choices. Generally quite intense, these mixed waters display very good staying power. Our crush is on 'Oriental Vetiver', from the Black Collection, one of the best perfumes honoring vetiver. Its major asset: it is both dry and warm, soft and mischievous... It will suit both classy and relaxed men!
Serge Lutens, 324 Rue Saint-Honoré, 75001 Paris. Vetiver Oriental Eau de Parfum, 50 ml, €120.
-
If you want originality and like to stand out...
Create your own perfume!
-
At The Alchemist Atelier
Installed at 36 rue Etienne Marcel since last June, The Alchemist Workshop is the result of collaboration between Bosch Siemens Hausgeräte and the luxury perfumery group Puig. The house offers a collection of 34 fragrances – 16 bases and 18 chords – formulated by experts in perfumery and manufactured using the best raw materialss. Here, the concept is simple, each client comes to create its own fragrance thanks to a tailor-made perfume service. An original process that takes place in just a few steps... Through this new interactive experience, The Alchemist Atelier is shaping a new era of bespoke perfumery.
The house goes even further and offers its customers the opportunity to create their own perfume, as a duo, with their partner: 'Create Perfumes with Love'. During this 1h30 workshop, you will be in total immersion in the world of perfumery while enjoying a a glass of champagne and chocolates… The dream !
The Alchemist Workshop, 36 rue Etienne Marcel, 75002 Paris. 01 84 60 84 74. Creation workshop from €59. Valentine's Day workshop, €218/couple.