Far from being futile, perfume turns out to be a second skin, a perfumed veil that subtly reveals each person's personality. Looking for a fragrance that your mom might like? Floral, oriental or fruity, we have selected 7 precious juices for you, to choose from by focusing on your tastes and style... Follow the guide!
-
Chloé
If your mom changes her perfume with the seasons, there's no doubt she'll be delighted by this fragrance Chloe. Elegant and natural, the Chloé perfume highlights a honey powder pink, sublimated by notes of litchi and freesia… Subtle and captivating, this composition reflects elegance that distinguishes the Chloé woman. In addition to its addictive smell, we also like its very sewing ! Delicately pleated, the bottle is covered with an authentic piece of silver metal, engraved with the name and brand, and adorned with a ribbon nonchalantly hand-tied.
I BUY !
-

Omnia Crystalline – Bulgari
Enclosed in a precious bottle, like a jewel, the new fragrance 'Omnia Crystalline' signed Bulgari exudes purity and sensuality. It combines softness and robustness in perfect harmony, with its captivating notes of Lotus flower and mandarin… A fascinating tribute to the art of Bulgari perfumery, and to the Roman origins of the famous jeweler.
I BUY !
-
At the Rose – Maison Francis Kurkdjian
Perfume 'rose water' offers a contemporary take and puts a modern spin on the iconic rose. This perfume floral fruity displays gourmet top notes (combination of lychee and pear) and floral heart notes, composed of Damask rose and Grasse rose, magnified by green peony and violet. Finally, it ends with white musks… Like a caress of rose petals picked at daybreak, À la rose eau deploys a delicate floral freshness on the skin, very ethereal… That lasts! If your mom is a great romantic, a fan of rose perfumes, then go for it!
I BUY !
-
Night and Confidences – Annick Goutal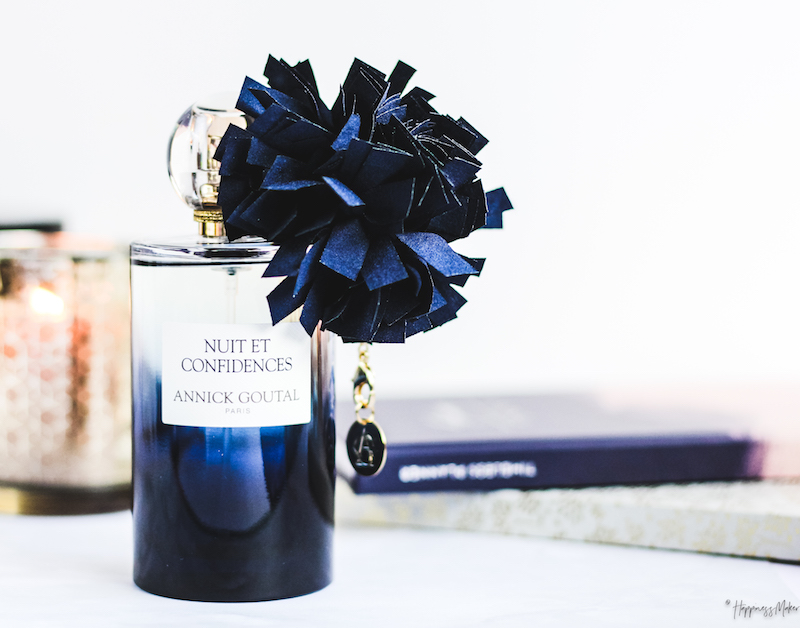 Annick Goutal has this gift of creating perfumes amazing wake, which mark the spirits and cross the generations without taking a wrinkle. Among the brand's best sellers: Eau d'Hadrien, Petite Chérie, Rose Splendide... Night and Confidences if she likes oriental fragrances. The fragrance opens with notes of bergamot and full-bodied pepper, its heart rich in incense and Tonka bean initiates a hypnotic sensation that captures the attention... In the background, vanilla and white musks revive the breath of a extremely refined and feminine essence.
I BUY !
-
Summer Verbena – The Found Garden
With green notes elegantly combining basil, lemon, bergamot, verbena, and a little oak moss, Summer Verbena is part of the fragrance family citrus. Behind its delicate scent, we discover one fragrance at a time fresh et bubbly, ideal for the hot summer days ahead.
Its scents immediately recall the freshness of a bed of aromatic plants in the early morning, in a summer garden... It's slightly fruity and so pleasant to feel on the skin.
Most ? It comes in a very nice bottle. screen printed (and refillable!) of 50ml, and you can even choose the "no box" option to save 20% on the price of the packaging. It will then be delivered in a fabric pouch for the happiness of mothers. green friendly !
I BUY !
-
Rose by Essence & Rose Absolument – ​​Parfums de Rosine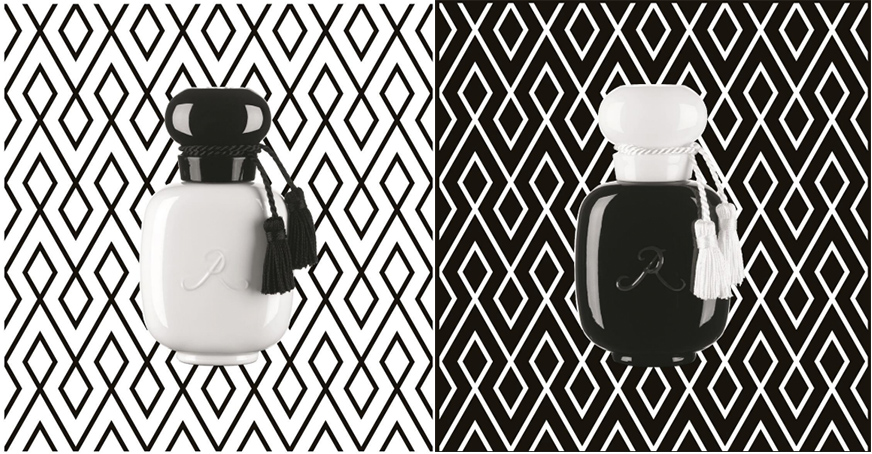 Recognized as a brand rooted in the history of French perfumery since 1991, Les Parfums de Rosine offers a wide range of fragrances, highlighting the infinite variation of scents offered by Pink. Passionate about this flower, Marie-Helene Rogeon uses its essence and its absolute as quintessence in absolutely all its creations. Making it a point of honor to offer beautiful juices, made from the best quality natural materials, she grows her own roses in her gardens.
The two novelties of the house? Absolutely Pink et Pink By Essence, creations diametrically opposed and yet so complementary, signed by the nose Serge de Oliveira. The soft and sensual scents of the first – which elegantly mix Essence of Geranium, Elemi, Honey, absolute of Turkish rose, essence of Patchouli and Papyrus – contrast with the metallic green notes and the freshness of the second. The latter features essences of bergamot and citrus in the top notes, followed by blue chamomile and Turkish rose in the heart. It ends with base notes mixing ambroxan, musk and sandalwood… Delicate and poetic fragrances to wear alone, combined or even as a base. Because if Rose Par Essence wants to be perfect for everyday wear with its luminous character, Rose Absolument proves to be a sensual base, ideal for sublimating the label's other fragrances and giving them character. To be tested and chosen in the brand's setting, located at the Galerie de Valois, at the Palais Royal.
I BUY !
-
Journey to the Orient – ​​The Sultana of Sheba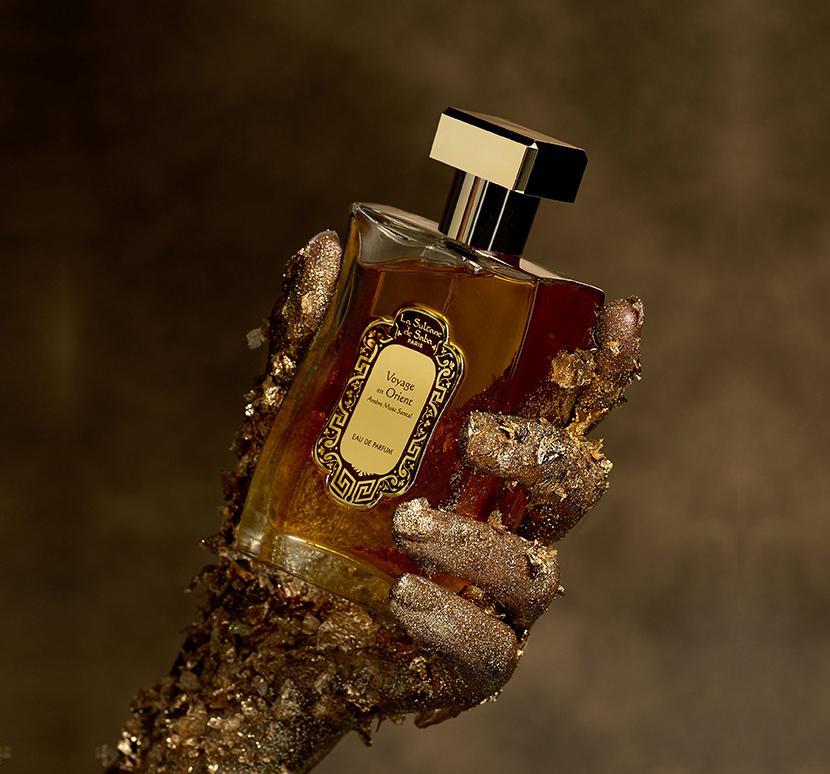 Philtre of character shrouded in mystery, the perfume "Journey to the Orient, Amber Musk and Sandalwood" by La Sultane de Saba has the power to create in everyone what is most buried, most secret, the most deep… Its top notes combine lemon, cistus, orange leaf and nutmeg while those of the heart combine iris, lily of the valley, sandalwood, cedar and vetiver. Disturbingly feminine, this captivating trail releases a thrill of sensuality on the skin.
With its delicate base notes (musk, amber accord, incense and vanilla) it manages to intoxicate us without being heady, like a real invitation to travel to the heart of the Orient… We also like: its very good hold, which lasts all day. Lovers of oriental perfumes, a tad amber will fall under the spell without difficulty!
I BUY !
-