Since the jewel represents an absolutely essential piece for any wedding, we have listed the best Parisian addresses, where to hunt for the most sophisticated nuggets for the big day.
-
For small budgets, we bet on beautiful brands of costume jewelry and designer boutiques...
-
Nadine Delépine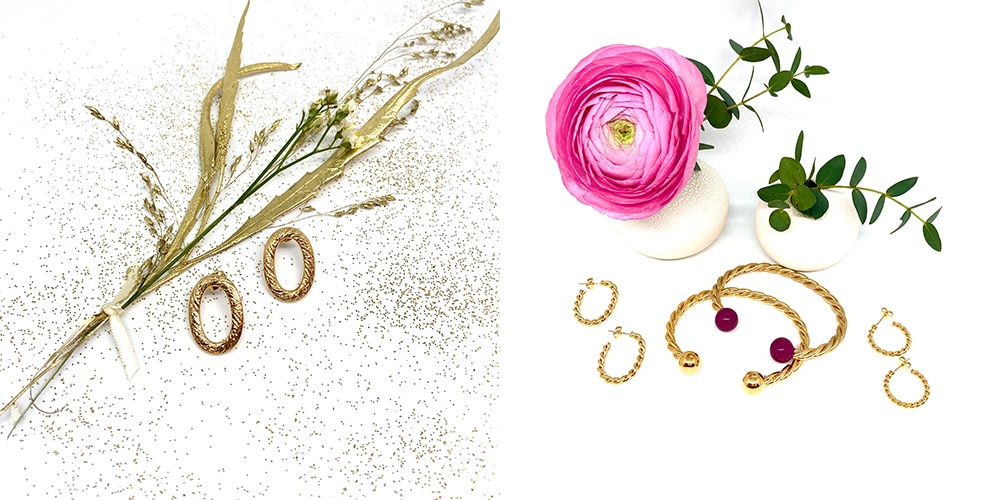 Since 1991, Nadine Delépine imagine and create collections of jewelry and accessories (bags, cases), in his boutique-workshop on rue Princesse or within its production workshop in Mayenne… Its style is illustrated by the audacious combination of materials and the refined choice of colors. The watchwords of his firm are undoubtedly romantic, flowery et infinitely feminine. Most ? The tailor-made service that the designer offers, the ideal option for personalized gifts!
Nadine Delépine, 14, rue Princesse, 75006 Paris. 01 40 51 81 10
-
Nilai
Nilai offers very fine gold jewelry, pieces inspired by the designer's many travels. In its Parisian boutiques, we discover rings, necklaces and earrings with a rock and bohemian-chic, creations handmade made with noble materials such as pink and golden gold, mother-of-pearl, Swarovski crystals, as well as natural stones come straight fromIndia. Between onyx, agate, pink quartz and other amethyst, we no longer know where to turn...
Nilai, 2 rue des Rosiers, 75004, Paris. 01 44 61 00 00
-
LÕU.YETU
Her golden jewels make Instagram dream, waking up the tanned skin of her hammered medallions, ethnic rings, stacking necklaces and more. XXL earrings. Camille Riou - for whom jewelry is a family passion – started making her own creations in her apartment at 35 rue de Poitou. While it quickly became too small to accommodate its early fans, she decided to open, on the ground floor of this same address, every month a pop-up to present its " playful jewelry ", as she likes to describe them so much. There are superb pieces at low prices, which will delight fashionistas, even the most sophisticated.
LÕU.YETU, 12 rue Volney, 75002 Paris.
-
And for dream budgets… Head for jewelry!
-
Sandra Berete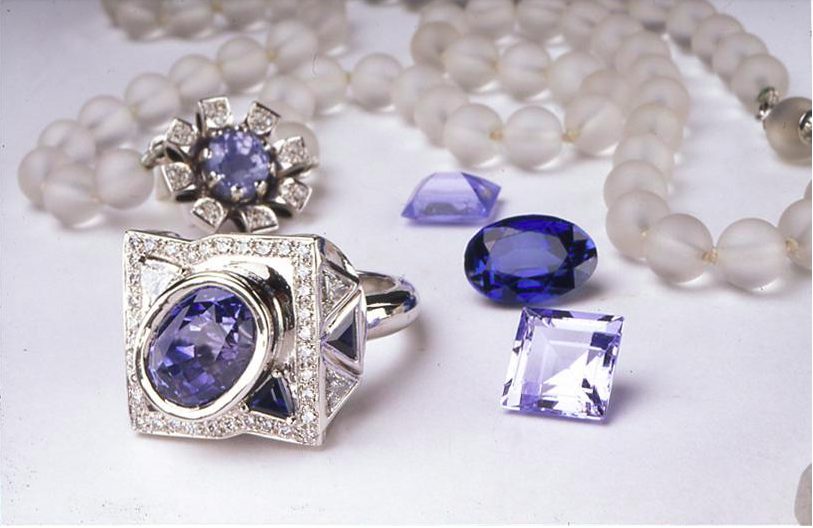 The brand story :
Born in Paris to a father from an old West African imperial family (the Wagadu Ghana) and a West Indian mother, Sandra Bérété quite naturally has a strong predilection for Africa and its art. The trigger of his vocation? It occurs when she crosses paths with master jeweler Henry Gargat, a close friend of Jean Dinh Van. This encourages her in the path of creation and Sandra then decides to learn the different sketching and sketching techniques used in luxury jewelry. At the same time, she completes her training at the Institute of Gemmology in Paris. Once the basics are acquired, Sandra Bérété launches out on her own, offering sublime high-end jewelry, from her own collection or by making tailor-made items. Precious pieces whose geometric and graphic lines are reminiscent of Art Deco, while generous volumes, floral shapes and fine stones in shimmering colors echo West Indian and African art... True works of art whose beauty will never fade.
Creations :
Working hand in hand with the best Parisian jewelry workshops, Sandra Bérété creates magnificent high-end jewelry that sometimes pays homage to African Art via Art Deco, sometimes to Paradise Lost and Hollywood Glamour. For your wedding, the talented jeweler is on hand to bring the creation of your dreams to life.
Adornment, tiara, tiara, engagement ring, wedding ring, signet ring, watches set with precious stones and other jewelry for men... Each piece is made to measure by the workshops enthroned near Place Vendôme, a promise of prestige and excellence. and exclusivity.
Note that for important events, subtle customizations of your creations are also available. For fittings, it happens by appointment, with Sandra herself!
Sandra Berete, 0624938988 – sandraberetehja@yahoo.fr
-
Mexico
Beyond honoring the guide, the Maison Messika celebrates women through precious and refined collections... Whether they are discreet around the wrist, or dazzling in the hollow of the neck, Messika branded jewelry has only one objective: to sublimate the feminine curves. The brand's iconic collection? LuckyMove. This new line consists of medals, transformed into real lucky charms, talisman and other amulets. A sexy collection whose attraction is based on the contrast between the softness of the medals and the strength of the geometric design of the Move motif... These jewels can be worn in multiple ways: short or long chain version, in accumulation or alone on the skin for a more discreet style... So many possible variations that make the Messika woman modern and radiant.
Mexico, 259 rue Saint-Honoré, 75001 Paris. 01 70 39 18 00
-
Djula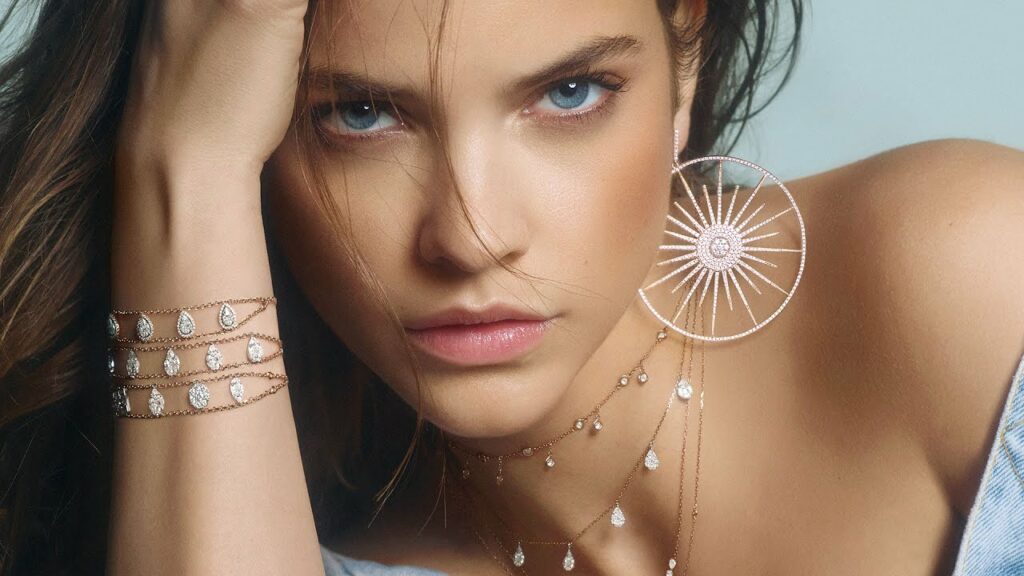 A young Parisian house, Djula quickly established itself as a benchmark in the industry thanks to its superb ethical jewellery. Collections that take up the codes of the traditional jewelry, while following the latest trends to the letter.
On the creative side, Alexandre Corrot draws his inspiration as much from the artists he meets as through museums, his travels and fashion. Fascinated by the retro era of the 20s, the designer brings up to date bracelets, rings, necklaces and vintage earrings combining finesse, modernity and charm of yesteryear. Thus, the Djula collections can be "glam-rock", pay homage to "barbed wire" or take a leap in time evoking theArt Nouveau...
Djula, 269 rue Saint-Honoré, 75001 Paris. 01 44 86 08 56. All the other shops on djula.fr
-
Gold Gems
At Or Gemmes, between bracelets and chains, rings adorned with diamonds, rubies, sapphires and other precious stones, we no longer know where to turn! This pretty shop on rue du Temple offers magnificent pieces in gold 18 carats, which can be easily retouched in their workshop, above the store... You will inevitably find a nugget for one of the women in your life!
Gold Gems, 127 rue du Temple, 75003 Paris
-
garel
garel has always had a loving relationship with jewelery and precious stones. Today, the house is one of the rare jewelery manufactures to embody the technical requirement high level in precision, as well as in aesthetic innovation. Graphic rings and earrings in white gold, minimalist alliances, necklaces and bracelets for men... Cultivating an identity of their own, the creations of the label display refined contemporary lines, respecting to the letter its universe, its spirit and its codes.
garel, 17 Rue de la Paix, 75002 Paris.
-
Jacquie aiche
Through his creations with a 'hippie-rock' spirit, Jacquie Aiche seeks to restore confidence in women, to let their nature express itself through delicate and sensual jewelry… The designer stands out and perfectly masters the mix of gemstones and semi-precious, such as diamonds, rubies, emeralds with freshwater stones and fossils in order to obtain unique pieces, ultra-desirable.
Jacquie aiche, at Mad Lords, 320 Rue Saint Honoré, 75001 Paris.