As Christmas approaches, do you want to impress your loved ones with an out-of-the-ordinary gift? Forget the traditional beauty boxes, cashmere scarves and other leather wallets. Paris Select has scoured specialist sites to select 15 wow experiences for you. Helicopter flight, skydiving, floating in sensory isolation… We thought of everyone.
-
Experiences thrill
-
Take off for a helicopter flight
Experience : Discover the city of love from the sky and admire the exceptional perspectives offered by the helicopter. Once the ground briefing is complete, you will fly out and cross Paris to Versailles, taking advantage of unique views of the Eiffel Tower as well as the different districts of Paris… During your stopover behind the Sun King Castle (on the aerodrome of St Cyr l'école precisely) you can enjoy a drink while discovering the theoretical briefing on the operation of the helicopter. Then, you will take off again in the direction of La Défense, the Musical Stage, the Ponts de Seine, the Trocadéro, the Montparnasse Tower... A journey that ends with a magnificent "full field" view of the Iron Lady... A truly sensational experience that you won't soon forget!
For who ? Those looking for thrills and wanting to discover the City of Light from a new angle.
-
Getting caught in the eyes during a flight in a microlight
Experience : In the same genre, the microlight flight - certainly less popular than the helicopter – may be a good option. The good idea for lovers? Offer a duo baptism. Having a first flight for two means taking off together, following each other, passing each other, crossing again, flying in formation, seeing each other beside, below, above, behind, in front... Like two birds flying together, who stroll and simply share. A amazing experience !
For who ? Those who love to fly as well as adrenaline junkies.
-
Jump into a free fall tube
Experience : Nestled in the Vill'Up shopping center, in La Villette (19th arrondissement) iFly represents the largest indoor free fall tube in the world, with its 14 meters height! We guarantee you, throughout the experience, the adrenaline rush is just incredible.
For who ? Thrill seekers, experienced athletes and those who have always dreamed of flying.
-
Fly over Fontainebleau in a hot air balloon
Experience : Located less than an hour from Paris, the take-off sites of Balloon offer a superb change of scenery. On arrival, you can enjoy the impressive spectacle of the preparations for the balloon before flying off to another, even more unforgettable one! Far from the bustle of Paris, you will then discover the Fontainebleau castle as well as the Forest as you have never seen it, its surroundings and its unspoiled nature where wild boar and deer abound, wild rivers and small villages... A magical moment with a breathtaking view !
For who ? Those who want to admire Fontainebleau from a new angle and who are not afraid to gain height.
-
Feel like a pilot with an airliner flight simulator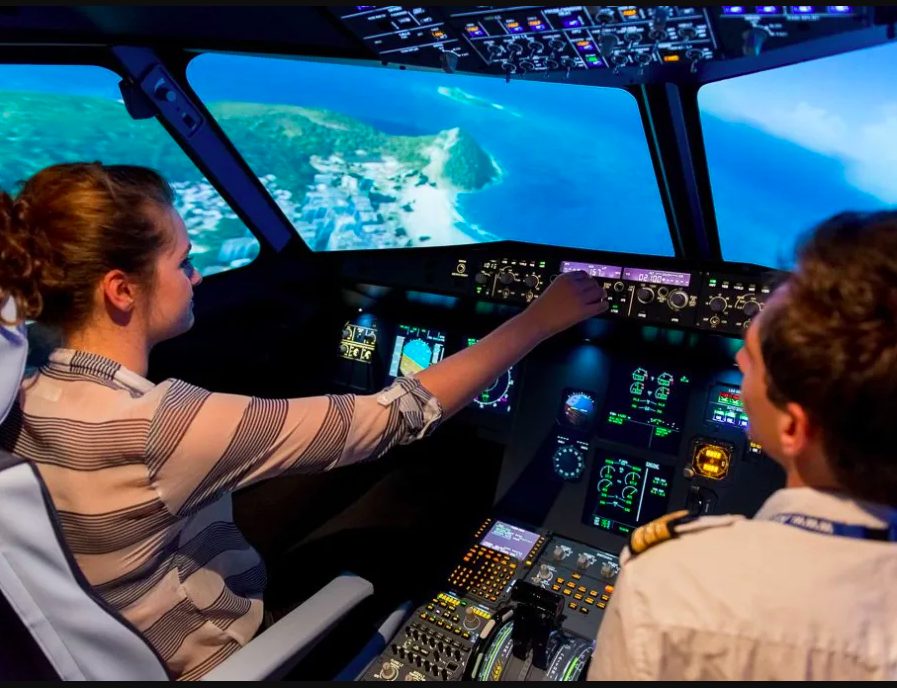 Experience : During this experience, you will sit inside a professional airplane simulator (A320) and set off to discover a city among 24 available airports… Guided by a professional pilot instructor, you will discover the pleasure to fly and learn the main piloting techniques: take-off, landing, and flight at altitude with magnificent landscapes. During this flight experience, 000 people can even accompany you in the cockpit, with no age limit, to take your first steps as a pilot with you!
For who ? Those who dream of being a pilot or co-pilot of an airplane.
-
Fly over Paris… in virtual reality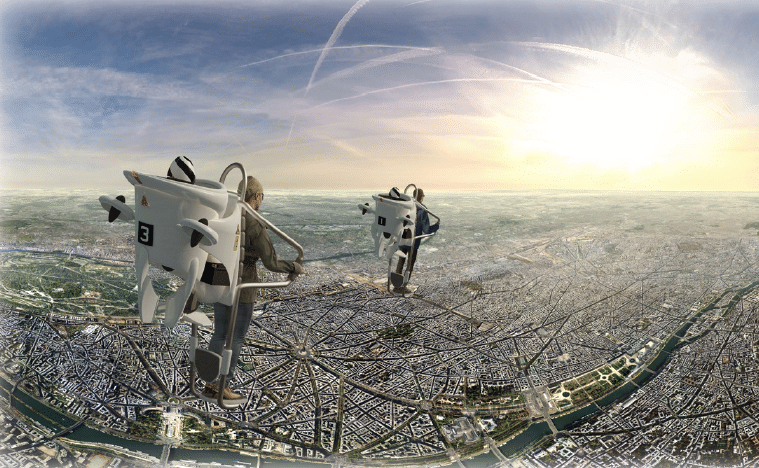 The pitch: Virtual reality attraction, 'FlyView' offers to fly over Paris and discover the various monuments of the capital, as we have never seen them... When the time comes for departure, we settle in our jetpack and after having fastened our seatbelt , we put on our virtual reality headset and off we go! An experience of exactly 13 minutes that will take your breath away.
For who ? Those who have always dreamed of flying, young and old!
-
Experiences well-being
-
Relax floating in sensory isolation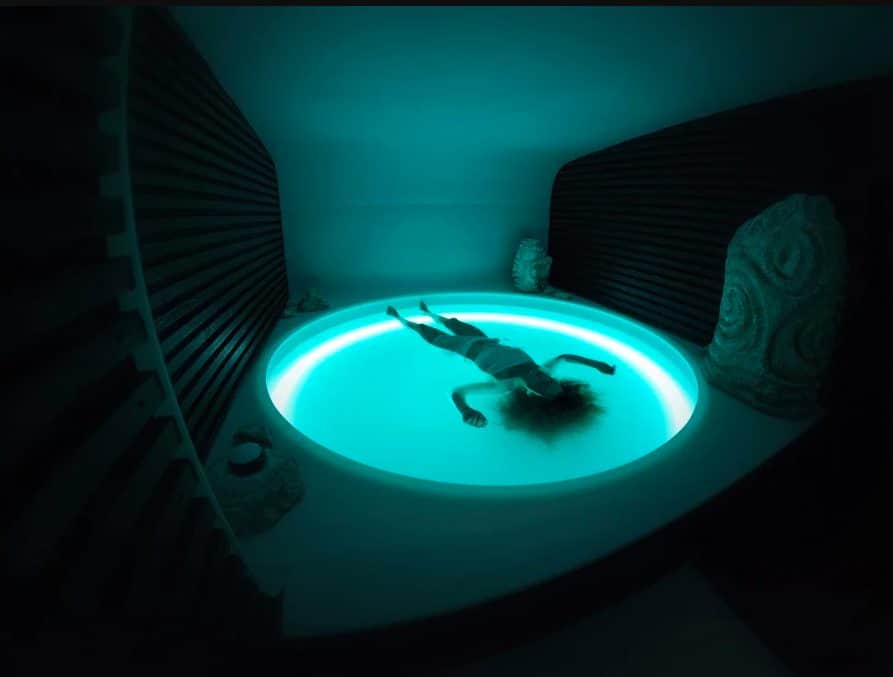 Experience : Floating in sensory isolation represents one of the deepest and most effective relaxation experiences in the world. During this experience, you will be carried from head to toe by water maintained at body temperature and saturated with Epsom salt. You can choose silence, music or a guided relaxation program to accompany your hour of relaxation. The benefits of flotation in sensory isolation are numerous: it improves the immune system (by lowering cortisol levels) but also sleep, stimulates creativity, well-being and inner peace, relieves muscle and joint pain...
For who ? Those who want to relax and forget the worries of everyday life for an hour of relaxation.
-
The fun experiences and unusual
-
Have fun at Quiz Room
Experience : In the 6th arrondissement of Paris, Quiz Room© represents the new unusual experience that makes quizzing more fun than ever. With your friends or family, you will be immersed in a setting worthy of a TV set, with decorations mixing the most famous games! Fun guaranteed, like at the Burger Quiz. The game is divided into 3 rounds of 2 games. You will have to answer a lot of questions with rules that will change along the way. On D-Day, you can choose the questions from 6 themes : Sport, Daily life, Society, Top of the class, Music, Cinema and series… During the game, you will have plenty of tricks to set traps for your opponents!
For who ? Groups of friends, eternal children or families accompanied by kids.
-
Follow in the footsteps of Harry Potter during a magical Escape Game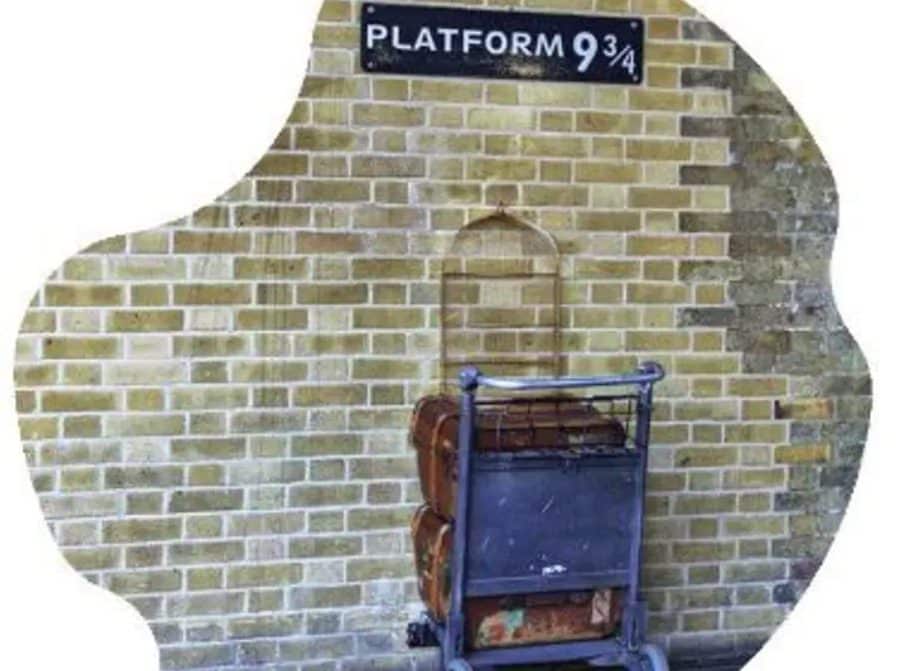 Experience : Evolve in the magical world of Harry Potter through this outdoor escape game. Form a team of 1 to 6 people and solve puzzles, meet wizards and complete challenges... This activity is actually halfway between a treasure hunt and an Escape Game.
For who ? Incorrigible Harry Potter fans (from 10 years old) who wish to share a convivial moment with family or friends.
-
Embark on the Orient Express during a crazy escape game
Experience : Proposed by The One Escape, this hybrid escape game – between escape game and Murder Party – will immerse you in the heart of a murder within the mythical train… The particularity? One of you is the criminal so the mission here is not to get out of the room but rather to unmask him before the allotted time! The pitch: Winter 1934. 23:42 p.m. The mythical Orient express continues its journey towards Istanbul in luxury and calm. That night is a night like any other, yet all of a sudden a cry, followed by a dull noise from the cabin of Samuel Lioretti come to break the silence of the night. He is dead ! Murdered... But how is it possible? His cabin is closed from the inside. You are the only passengers on this train, the murderer can only be among you! You must prove your innocence and find out who is behind the murderer before the police take over on your next stop.
For who ? Escape game enthusiasts and fans of Agatha Christie's works.
-
Let off steam with an ax throw in the heart of Paris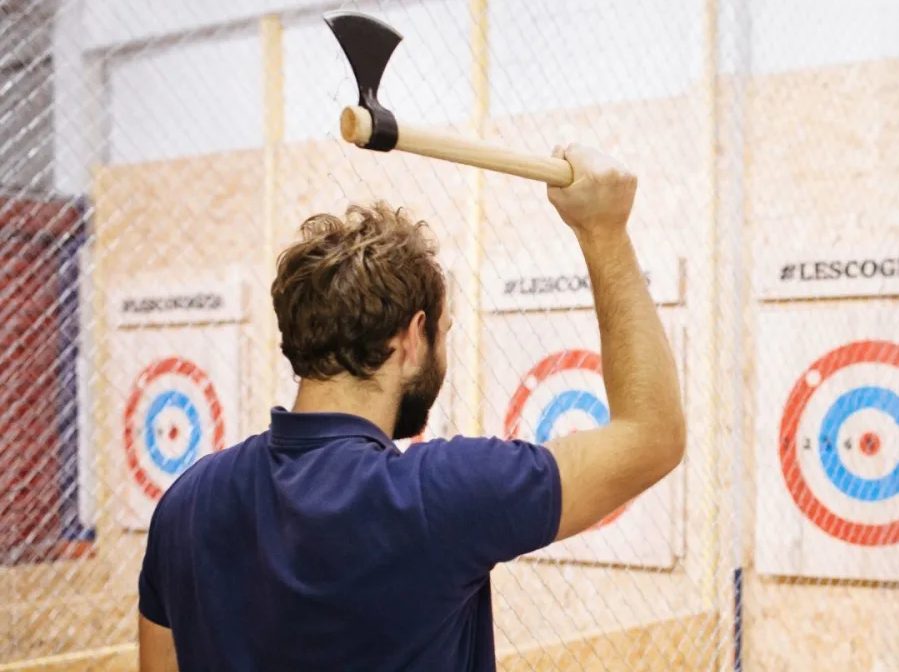 Experience : Thanks to the advice of qualified instructors on site, you will quickly become an expert in ax throwing. Game sessions last 60 minutes and the 10 targets can accommodate up to 30 people per one hour session. Before you start, you will obviously learn the safety rules as well as the best ax throwing techniques.
For who ? The curious who want to let off steam and learn a new skill...
-
Break everything in a Break Room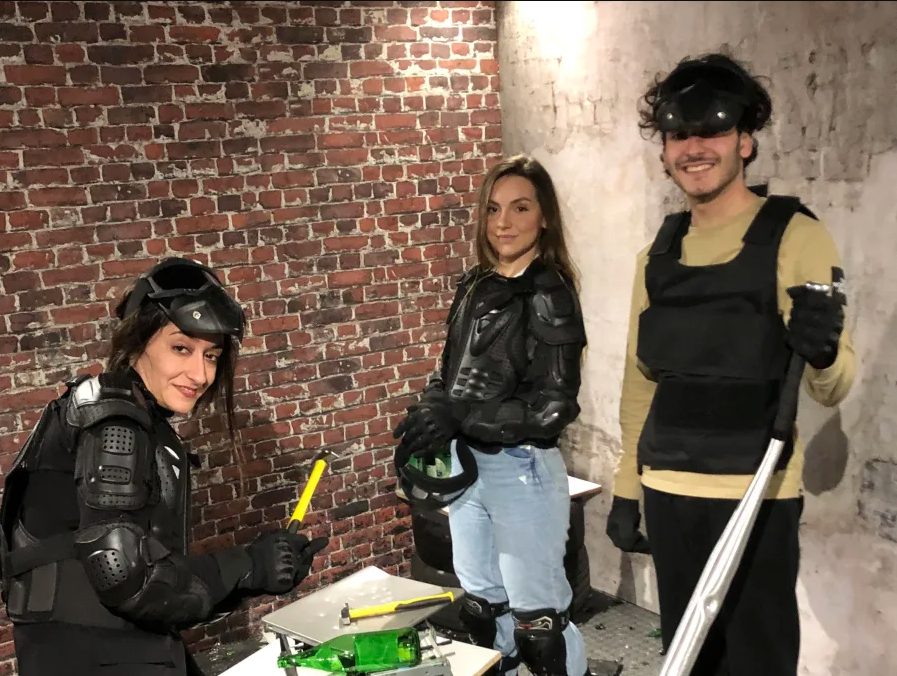 Experience : Come let off steam at the Break Room, a break room located in Savigny. Alone or with friends, you will have 10 minutes (or more) during which you will have free rein to destroy everything, equipped as you should! Let out the storm inside you and demolish everything in your path.
For who ? Those who REALLY need to decompress!
-
Manual workshops
A porcelain workshop for decoration fans

For deco fans, discover this workshop around the Porcelain to create a personalized object, according to your tastes and your desires… During 2h30, Caroline will guide you step by step in the creation of your objects: stamping, work with the plate, modelling… The enamelling will be carried out by Caroline, since it lasts between 2 to 3 weeks . She will offer to pick up the object later or send it to you (additional charge).
The parts will therefore be 100% personalized and you can even gild them with the words you choose. You will have the opportunity to work the stamping of the earth and to personalize your dish in the mass among many dishes: pie dishes, cake dish, seashell soap dish or giant seashell…
-
A leather goods workshop for the trendiest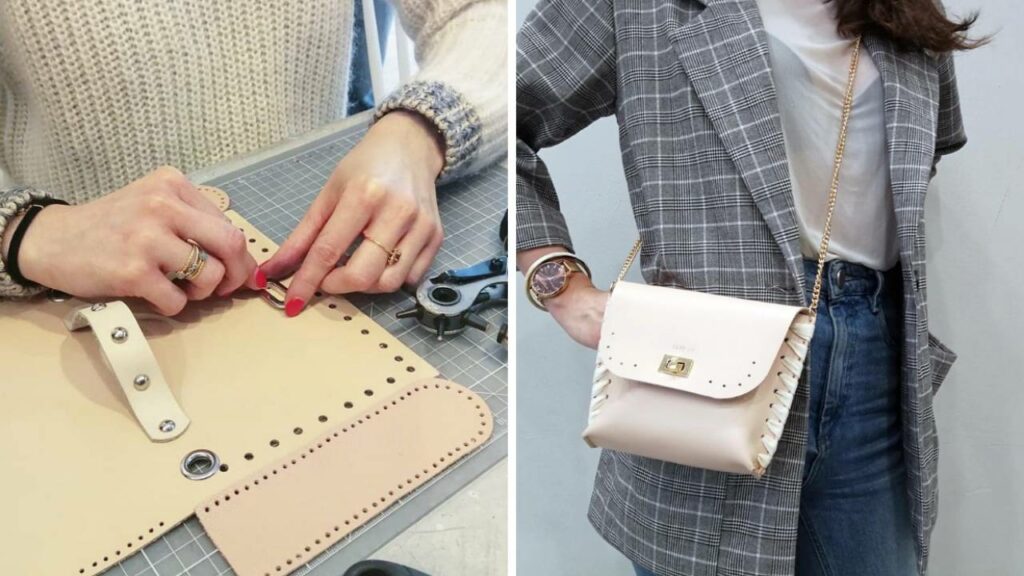 The Parisian workshop The Pigeon-Rooster has enjoyed unprecedented success since its launch in September 2016. At the same time, the idea was brilliant: to create and customize the it-bag of his dreams ! After determining the bag shape you want (bucket bag, clutch, trapeze...) you will select the leather you prefer from dozens of colors: grained, smooth, sueded – which come from the surpluses of major fashion houses – then ornaments, chains and off you go 4 hours of creation. All in a small committee, around a snack or an aperitif, in a super nice atmosphere. The result ? A bag unique and very desirable. Or, the perfect gift to offer or to afford!
-
A pottery workshop for those who love manual work
Treat yourself to a privileged moment in a pottery/ceramic workshop located in the heart of the 9th arrondissement of Paris. This 3-hour workshop will be led by Alice, a professional ceramist, with a degree in plastic arts and Fine Arts. During this workshop, you will learn all the tricks and techniques of creation relating to pottery: graphiting, polishing, pear work, stencil, imprint, reserve, use of different kinds of earth, discovery of tinting techniques...
Classes are open to all levels and you will love sharing this moment of conviviality on the theme of ceramics in a charming place.