A new address of choice in the south of Paris! Located at 35 boulevard Victor in the 15th, thebelluno hotel welcomes you close to the Parc des Expositions (Hall 1) and the Dôme de Paris. This beautiful 4-star address is designed as a haven of refuge for epicurean travellers, ideal for business or leisure trips.
-
A hotel between luxury and sobriety
The Bellune hotel offers a form of luxury based on sobriety. Its minimalist interior decoration, made up of raw and natural materials, with vegetal inspirations, invites calm and relaxation. Comfortably installed in soft brown leather seats, surrounded by plants in profusion, we will enjoy a appetizer friendly in the lounges of the cocktail bar. Moreover, Tapas (vegetarian or not) tempting, to share, are on the menu, as well as many Italian-inspired dishes.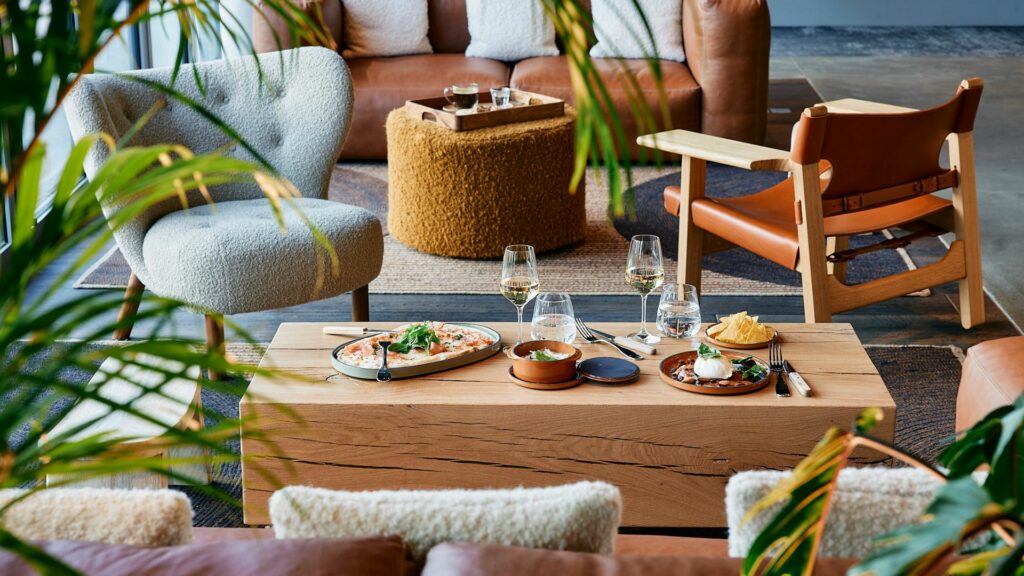 Our favorite ? Le spa, a truly timeless space to take a break rejuvenating, far from the bustle of Paris. The heated swimming pool contrasts with the rest of the space, dark and mineral. A hammam and a fitness room are also available.
-
A hundred rooms with a timeless design
The promise of the Bellune hotel? Comfortable and really warm rooms… There are top-of-the-range bedding and new equipment. We take advantage of a minimalist decoration with sublime wooden furniture. spread over ten floors, they offer breathtaking views of the district and the city: patio view, or on the small belt, linear park suspended on old railway tracks. The luckiest will even have the right to a magnificent view of the Iron Lady, sparkling after dark!
-
The Green Key Label, a pledge of commitment to ecology
The Bellune hotel is in the process of obtaining the 2023 label with the Green Key label. It is the 1st international eco-label for tourist accommodation. It distinguishes establishments engaged in a process of continuous and progressive sustainable tourism. Proud of its ethical and responsible values, the Bellune is involved in a sustainable tourism approach. The products offered (at the spa and in the room) come from responsible suppliers. Finally, the food products offered are local, French and organic.
-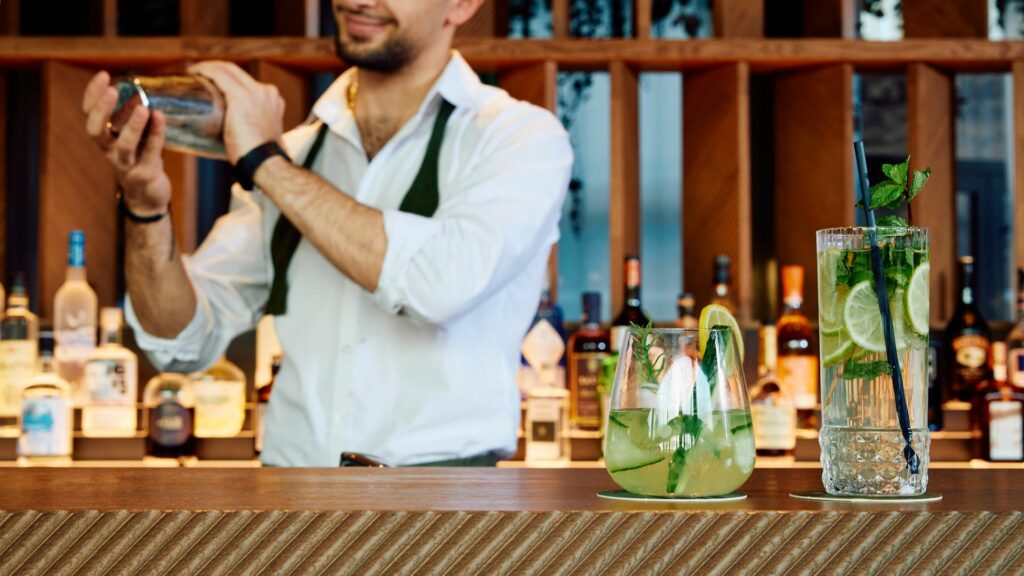 The Bellune hotel welcomes you at 35 Bd Victor, 75015 Paris
The bar is open from 7 a.m. to midnight, with happy hour between 17 p.m. and 19 p.m.
Room rates from €179
Contact: +33 (0)1 85 74 62 62