For those who haven't taken the lead (or haven't taken advantage of the amazing Black Friday deals) you only have a few weeks left to finalize your Christmas gifts. To change a bit from the classic presents – make-up boxes, perfume, cashmere scarf or card holder... – we have prepared 10 super stylish workshops for you to offer a memorable experience. Decoration enthusiasts, great gourmets, fine watchmaking enthusiasts or fashion aficionados, we have thought of everyone!
-
A cooking class at Eataly for lovers of Italian gastronomy
In the heart of the Marais, Eataly contains on its upper floor The Scuola di Eataly. Are your loved ones fine gourmets or just passionate about Italian gastronomy? Do you want to learn all the secrets of La Botte's cuisine? Book him a class to learn how to make the most emblematic Italian dishes : pizza, fresh pasta, lasagna or even different risottos. You can even choose the course To each pasta its sauce during which you can learn how to make 3 sauces: carbonara, il ragù alla bolognese or il pesto rosso siciliano…
Are you more of a sweet tooth? So opt for Tiramisu workshop or sicilian cannolo. At the Scuola di Eataly, there really is something for everyone!
BOOK THE LESSONS THAT INTEREST YOU HERE
-
A Ferrandi Paris x Galeries Lafayette cooking class for gourmets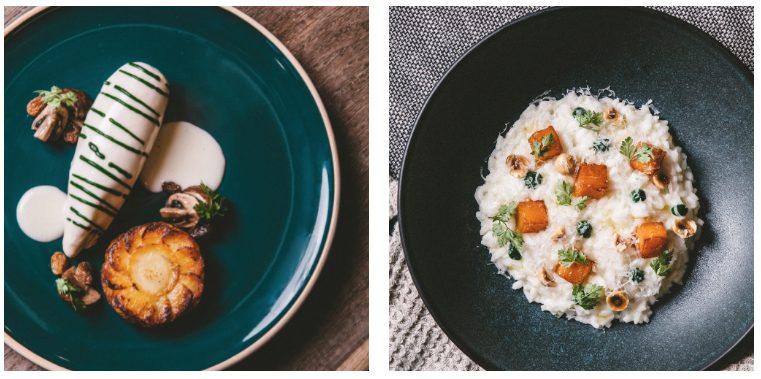 At Galeries Lafayette Maison & Gourmet, people come to shop, taste, sit down and now cook! For several seasons now, the department store has invited, exclusively, the prestigious Ferrandi Paris school to animate the Secrets of Chefs and Pastry Chefs, a set of cooking lessons to learn how to cook iconic dishes worthy of the greatest restaurants.
Alongside chefs trained in the most prestigious cooking school in the world, discover the secrets of emblematic recipes of French culinary know-how. Workshops sweet or savory cooking, There is something for every taste ! To continue to delight your taste buds at home and prolong the experience, you will have the possibility of offer you excellent products used during your course at the Maison & Gourmet Store.
-
A macaroon workshop at Galeries Lafayette for foodies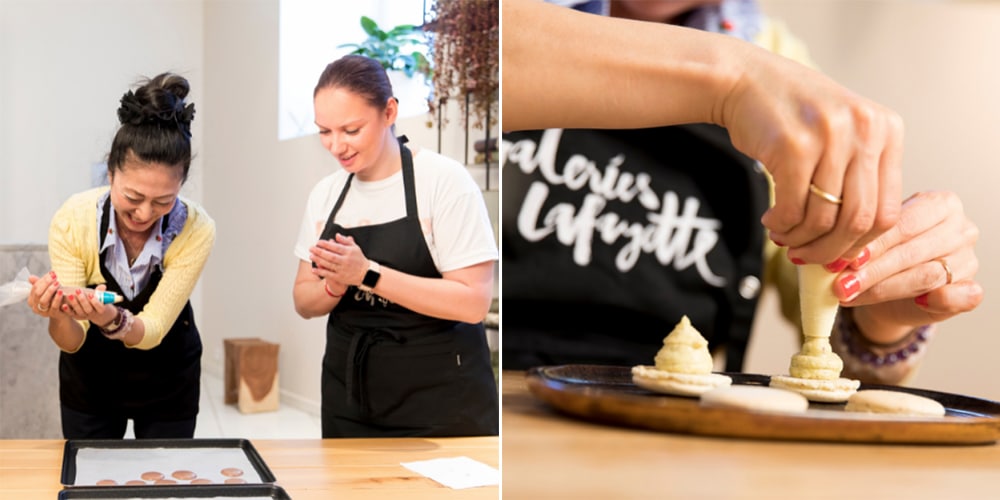 Galeries Lafayette Paris Haussmann invites you to share a time dedicated to gourmet pleasures, in his studio making macaroons in the heart of the Opéra district, in an elegant and friendly space. From the making of the shells, to the ganache and the filling, the macaroons will no longer hold any secrets for you, thanks to to the Pastry Chef who will be present to guide you step by step in making the macaroons.
Enjoy a personalized coaching provided by the same chef throughout the course. During the macaroons workshop, you will learn to master the basic techniques in making macaroons and get expert advice from pastry professionals, the perfect opportunity to take part in a friendly and fun workshop!
-
A perfume creation workshop for beautystas
For perfume lovers, we hold theideal workshop. During this olfactory workshop au Perfume Studio, you will be guided through all the stages of the creative process: from choosing your favorite scents for the base, heart and top notes to the final stage, the birth of a precious fragrance... At the end of this 2-hour workshop, you will leave with a unique creation, contained in a 30 ml bottle and full of memories.
I OFFER THIS PERFUME WORKSHOP!
-
A workshop for fine watchmaking enthusiasts
In Samir's workshop, you will learn the secrets of a meticulous and fascinating art: watchmaking. During an intense 4-hour workshop, you will be able to follow a tailor-made program for watch enthusiasts. You will discover behind the scenes of the High quality watchmaking : polishing, hand chamfering, finishing, disassembly, reassembly, adjustment, lubrication…
This workshop will also allow you to learn how to disassemble and then reassemble a Swiss mechanical movement with manual winding ETA 6498. This initiation is designed for all levels, including true beginners.
You will leave this workshop with a head full of new knowledge and the book "Support d'Atelier OH"!
I WANT TO DISCOVER WATCHMAKING
-
A sneaker customization workshop for sneaker fans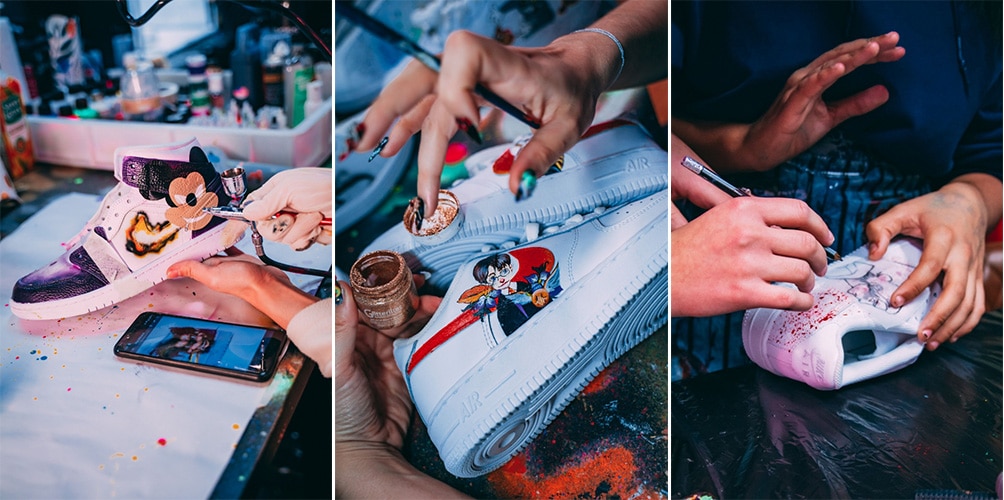 For sneakerheads, we have the perfect workshop! Combining initiation to machine sewing and graphic illustration, Marie and her team offer you real support (3 hours) to pimp up your favorite pair of sneakers.
You will start by discussing with the team in order to define your creative project: pattern illustration, color filling, change of fabric tabs, replacement of leather stems, jewelry and laces... Upstream of the workshop, you can even already think about a project for your pair, what design, what colors, what you can have in mind or printed! And don't panic if you don't know exactly what you want, a catalog of flashes will be available to guide you on the spot and you can also opt for a pattern invented on the spot.
À YOU HYPER DESIRABLE SNEAKERS
-
A porcelain workshop for decoration fans

For deco fans, discover this workshop around the Porcelain to create a personalized object, according to your tastes and your desires… During 2h30, Caroline will guide you step by step in the creation of your objects: stamping, work with the plate, modelling… The enamelling will be carried out by Caroline, since it lasts between 2 to 3 weeks . She will offer to pick up the object later or send it to you (additional charge).
The parts will therefore be 100% personalized and you can even gild them with the words you choose. You will have the opportunity to work the stamping of the earth and to personalize your dish in the mass among many dishes: pie dishes, cake dish, seashell soap dish or giant seashell…
-
A leather goods workshop for the trendiest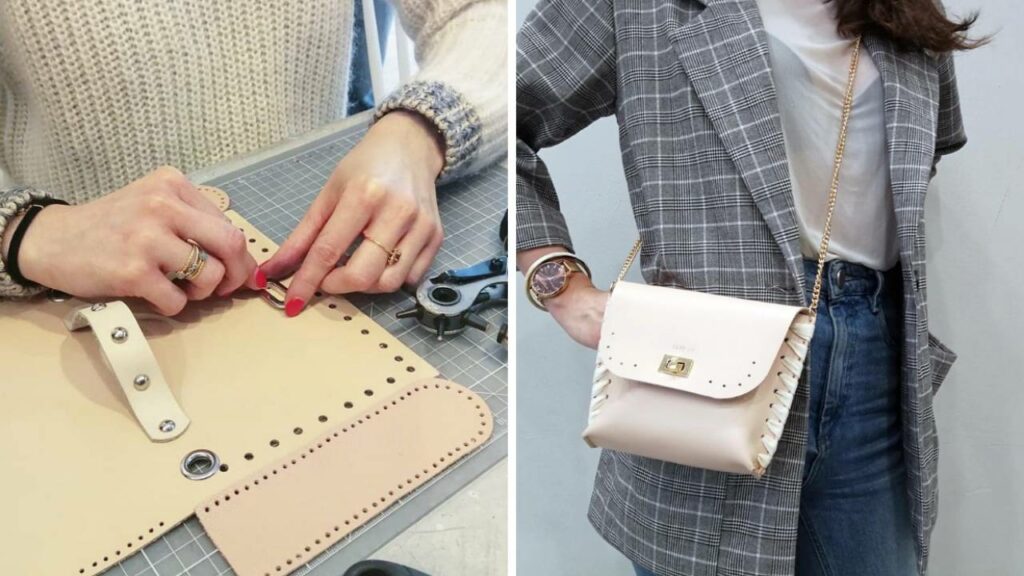 The Parisian workshop The Pigeon-Rooster has enjoyed unprecedented success since its launch in September 2016. At the same time, the idea was brilliant: to create and customize the it-bag of his dreams ! After determining the bag shape you want (bucket bag, clutch, trapeze...) you will select the leather you prefer from dozens of colors: grained, smooth, sueded – which come from the surpluses of major fashion houses – then ornaments, chains and off you go 4 hours of creation. All in a small committee, around a snack or an aperitif, in a super nice atmosphere. The result ? A bag unique and very desirable. Or, the perfect gift to offer or to afford!
-
A pottery workshop for those who love manual work
Treat yourself to a privileged moment in a pottery/ceramic workshop located in the heart of the 9th arrondissement of Paris. This 3-hour workshop will be led by Alice, a professional ceramist, with a degree in plastic arts and Fine Arts. During this workshop, you will learn all the tricks and techniques of creation relating to pottery: graphiting, polishing, pear work, stencil, imprint, reserve, use of different kinds of earth, discovery of tinting techniques...
Classes are open to all levels and you will love sharing this moment of conviviality on the theme of ceramics in a charming place.
-
A fine jewelery creation workshop for the most precious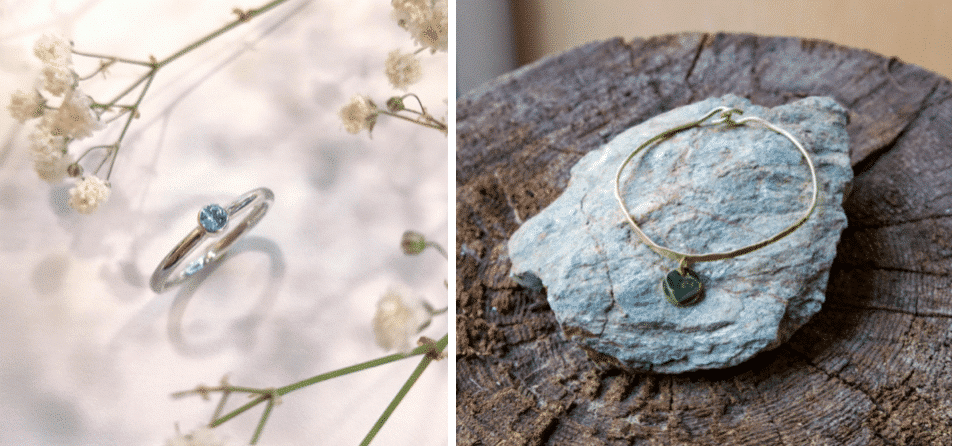 Of course, we also thought of those who swear by Jewelry with crazy workshops, guided by artisan jewelers ! With Amandine and Claire, they will be able to indulge in the creation of a set ring of a precious stone while with Lucie, they will create a bracelet en gold plated brass, in her workshop in Montmartre… In any case, they will learn a whole bunch of jewelry procedures – wire cutting, shaping, hammering, welding... – and leave with their unique creation !
Set ring workshop: I BRING LIFE TO THE CREATION OF MY DREAMS
Brass bracelet workshop: I CREATE A UNIQUE BRACELET
-
Read also : 20 super stylish workshops to do with family or friends
7 gourmet workshops to trust absolutely
3 super stylish DIY workshops to check out