Sarah Lavoine has established herself in a few years as a central figure in interior design in France. For Paris Select, she shared her best pleasure addresses in the capital…to be enjoyed without moderation!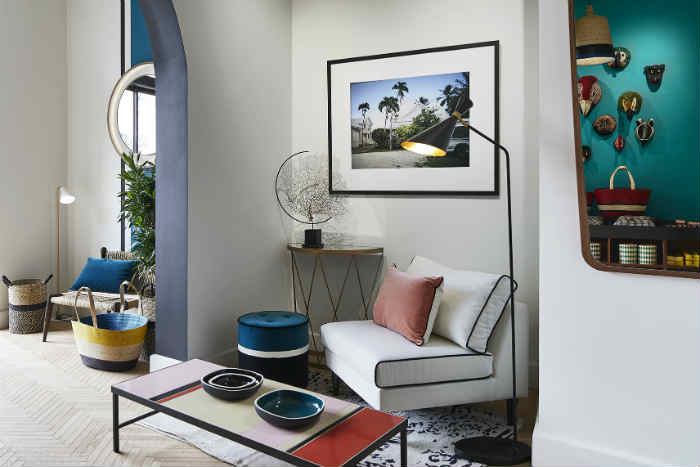 Sarah Lavoine, you are known for your faultless taste, your sense of color and light… what are the places where you find yourself comfortable, at ease, peaceful? What are your Parisian tips for our readers?
◊ A bar where to bask? Loulou, at the Museum of Decorative Arts.
◊ A restaurant to adopt? la la kitchen ! The restaurant that I opened with my friend David Lahner in my flagship store on place des Victoires.
◊ A favorite market? Le Raspail organic market, one of the few organic markets in the capital (Sunday morning. Boulevard Raspail, between the streets of Cherche-Midi and Rennes, 75006) , and also the President-Wilson Market. I go there for Joël Thiébault's vegetables, ultra-fresh fish and charcuterie.
(Every Wednesday and Saturday. Avenue du President-Wilson, between rue Debrousse and place d'Iéna, 75016 Paris.)
◊ A spa where you can pamper yourself? A scalp massage 6 Senses Spa with hot oils. An incredible experience. Softness and warmth. Doing good as soon as you have the opportunity, taking care of yourself is very important to support the frantic pace of our current lives.
◊ An esteemed bookstore? Gagliani rue de Rivoli. International books, photography, fashion and valuable advice from ultra-attentive teams. A temple of culture in Paris.
◊ A fashion address not to be missed? Le Bon Marché, Colette of course, and Montaigne Market.
◊ A walk to test? The Tuileries Garden. It's in my neighborhood. I love walking there, discovering and rediscovering the secrets of Paris.
◊ An art gallery where to stroll? Galerie Kamel Mennour, one of the references of contemporary art in Paris today. (4 rue Saint-André-des-Arts, Paris-6th. Such. : 01 56 24 03 63. www.kamelmennour.com)
◊ A perfume house to recommend? Atelier Cologne and in particular, Blood orange. I discovered this brand for which I had a real crush. I had always been faithful to Obsession from Calvin Klein since I was 16, but this brand made me discover the freshness of a cologne. Want to immerse yourself in them and their super chic pocket size with the small monogrammed leather cover. Marvellous.
◊ A place to escape? A small hut on the beach at Overall.
◊ A piece of furniture to hunt? I love antique pieces: finding them during my travels and my encounters. Difficult to choose a room, a piece of furniture in particular, perhaps a sideboard?
◊ An outfit to captivate? Naturally timeless but a little rock. The most important thing for me is to feel good, … and fast! So, I have a "daytime uniform": jeans, shirt, sneakers or men's boots. In the evening, the same but I accessorize a little more with heels, a tuxedo jacket or a very feminine sweater. The idea is to have an authentic look, not to appear disguised and to be comfortable… I love fashion, so I try a lot of things… and I fell into it from a very young age!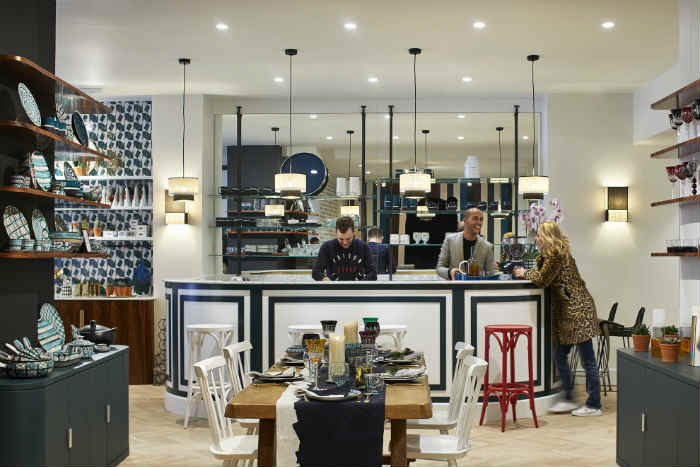 Maison Sarah Lavoine, Place des Victoires.