To change flowers and chocolates, this year for Mother's Day surprise your mom with a pastry from the greatest chefs! A little sweetness that will always have its effect, especially if it is a tad gourmet… Paris Select reveals its top 10.
Strawberry, almond-coconut tart by Christophe Michalak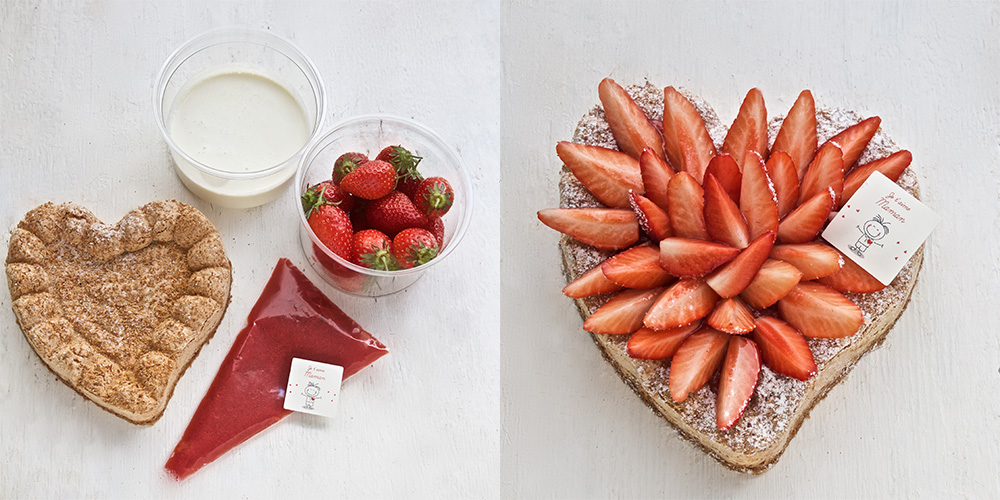 At the head of several Parisian boutiques, theformer pastry chef at the Plaza Athénée delights us with his rock creations inspired by the world of superheroes, which we never tire of! This year, Christophe Michalak proposes a kit "Mother's Day" ingenious recipe including almond-coconut Dacquoise, strawberry confit, coconut whipped cream, Ciflorette strawberries and a "I love you Mom" ​​pastille. All to complete yourself… The gourmet box that will allow us to say "I made it" to our mum!
Kit "Mother's Day" Christophe Michalak, 39€ delivery included.
Desserts by Pierre Hermé
Le Picasso of pastry chefs never stops overwhelming our taste buds with its macarons and other amazing pastries ! For Mother's Day Pierre Hermé offers several entremets to share (Heart Mogador, Heart Montebello and Heart Ispahan), To our delight !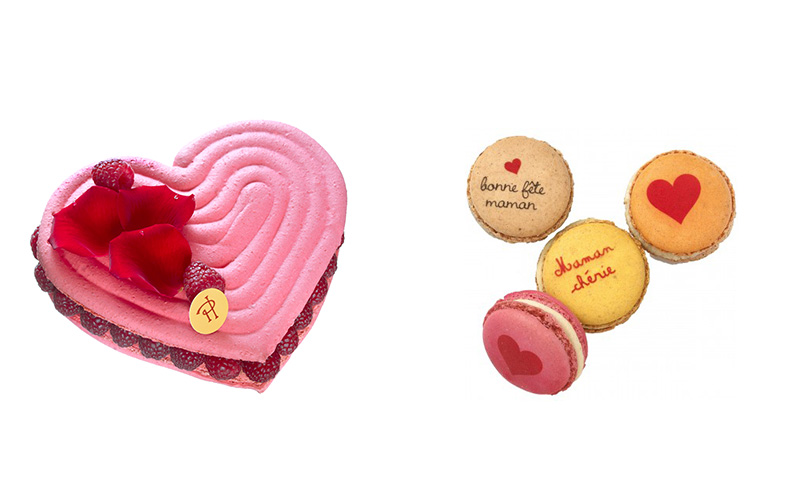 The smallest appetites will be delighted to discover a box of signature macaroons, stamped with hearts and endearing messages such as "Dear Mom" ​​"Happy Mother's Day"... A gift as beautiful as it is good.
Pierre Hermé, Montebello heart €40, Ispahan heart €40, signature macaroons box €68.
Café Pouchkine's Mama Rosa
To celebrate Mother's Day, Café Pushkin presents its new pastry 'mama rosa' imagined by the pastry chef Patrick Pailler. The entremet consists of a multitude of small, all different bites. The cupolas are garnished with rose mousse, raspberry confit and a Genoa bread biscuit. As for the roses, they are filled with a vanilla whipped ganache, a strawberry and rose insert, as well as a raspberry biscuit, resting on a delicious shortbread. All enhanced by fresh seasonal fruit… A delicious sweetness which will delight all moms!
Café Pushkin, "Mama Rosa" entremet for 6 people: €65 and individual "Mama Rosa" dessert: €9,20, on sale from 20 to 27 May 2019 at the shop at 16, place de la Madeleine and at Printemps of Fashion Boulevard Haussmann.
Charlotte with raspberries from the Tarte Tropézienne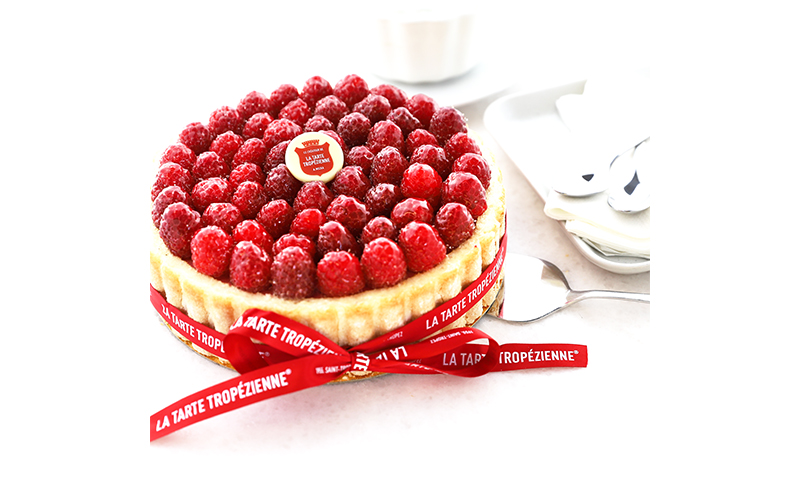 To melt all the moms for Mother's Day, The Tropézienne Tart reinterprets the mythical Raspberry charlotte cake, a dessert consisting of a perfectly soft spoon biscuit generously soaked in raspberry syrup. Garnished with a creamy raspberry Bavarian cream and a crispy, candied and creamy insert, this Raspberry Charlotte is a ode to sweetness and gluttony, the ideal cake for a gourmet and love-filled Mother's Day!
The Tropézienne Tart, Raspberry Charlotte for 6-8 people, 38€.
Angelina's Harmony
This year again, Angelina imagines a new recipe for Mother's Day: Harmony, a perfect marriage between pistachio and strawberry. Available in two formats, (to share and individual) this dessert is a irresistible invitation to sweetness and indulgence with its crunchy pistachio, hazelnut biscuit, strawberry compote, creamy pistachio, fresh strawberries and crushed pistachios. Yum… Enough to make all moms succumb!
angelina, Harmony dessert to share, €42.
Strawberry and lemon zest tart from Hugo & Victor
On the occasion of Mother's Day but also the arrival of fine weather, the chef of the Hugo & Victor house, Hugues Pouget has developed new pastries adapted to seasonal notes. Among these new delights, we fell in love with the strawberry and lemon zest pie, refreshing and very slightly tangy! The alternative ? The red fruit tart, for even more flavors… Then, if your mum isn't a fan of strawberries, you can even fall back on the pavlova or the raspberry-verbena tart, a delight!
Hugo & Victor, strawberry and lemon zest tart for 4 people, 39€.
The Paris-Brest of La Pâtisserie des Rêves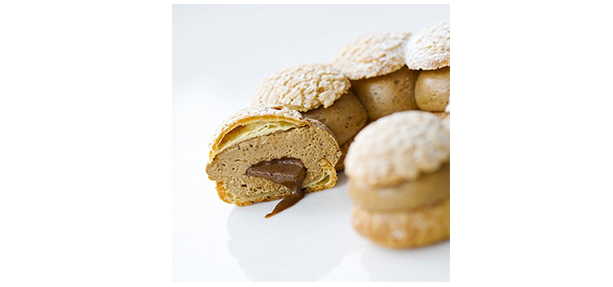 Tasty and aesthetic shock, the brand materializes dreams in delicious confectionery. At La Pâtisserie des Rêves, the Paris-Brest is a must!
The Dream Pastry, Paris-Brest for 6-8 people, €43.
The Equinox by Cyril Lignac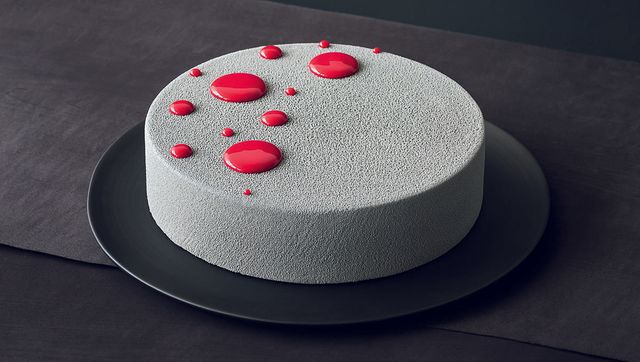 virtuoso pastry chef, Cyril Lignac works the magic through delicate sweet dishes. Our absolute favourite? His 'Equinox', full of roundness and delicacy, which will seduce the most demanding gourmets.
Equinox for 4 people Cyril Lignac, € 28.
Lemon by Cédric Grolet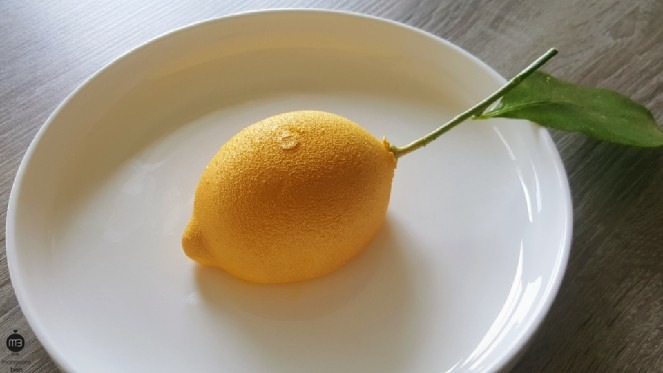 Le star pastry chef at Le Meurice is famous for its delicacies in trompe l'oeil, especially its lemon, sold in the pastry shop of the Parisian palace. Recently, we can now taste the slightly tangy dessert on the first floor of the Galeries Lafayette Champs-Élysées, at Citron.
The Patisserie of Meurice, 228 Rue de Rivoli, 75001 Paris