Listed for several years as part of the intangible cultural heritage of humanity, French cuisine can be proud of its extraordinary richness, its service and its distinguished traditions of the art of living... A brief overview of the best starred restaurants in the capital, the ones you absolutely must try, at least once in your life!
-
Pavilion *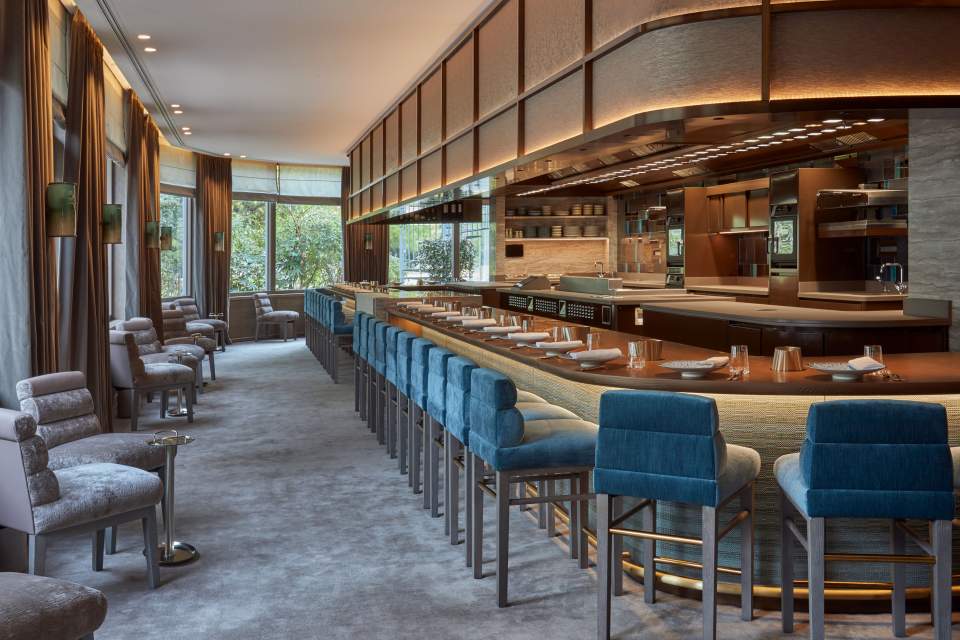 The pitch : The latest of chef Yannick Alléno's restaurants, Pavyllon opened its doors at the Pavillon Ledoyen just a year ago, in October 2019. Only a few months later, the gastronomic counter already won its first star in the Michelin guide!
Map : Morisseau mussels, langoustines grilled over a wood fire and ginger butter, candied trout, crunchy milk tuiles and dill butter… We are treated here to a cuisine that subtly mixes French influence and other culinary traditions.
8 avenue Dutuit, 75008 Paris. I BOOK
Find out more about Pavyllon, here.
-
The Clarence **
The pitch : Enthroned in the heart of the Golden Triangle, Le Clarence is nestled in a superb 2017th century private mansion. A confidential establishment that shines as much for its discretion as for its cuisine, which was awarded two stars in the Michelin guide in XNUMX.
Map : Buckwheat waffle, burrata, basil and Mediterranean red tuna, turbot and Paimpol coconut cream, tomato jus, cuttlefish tartare, chervil and tuna bottarga, mussels served with a succulent saffron and fish stock foam… It must be said, the contemporary cuisine of Christophe Pelé is frank, creative and full of surprises. The flavors are there and awaken our taste buds in a memorable way!
31 avenue Franklin-D.-Roosevelt, 75008 Paris. I BOOK
Learn more about the Clarence, here.
-
ANN *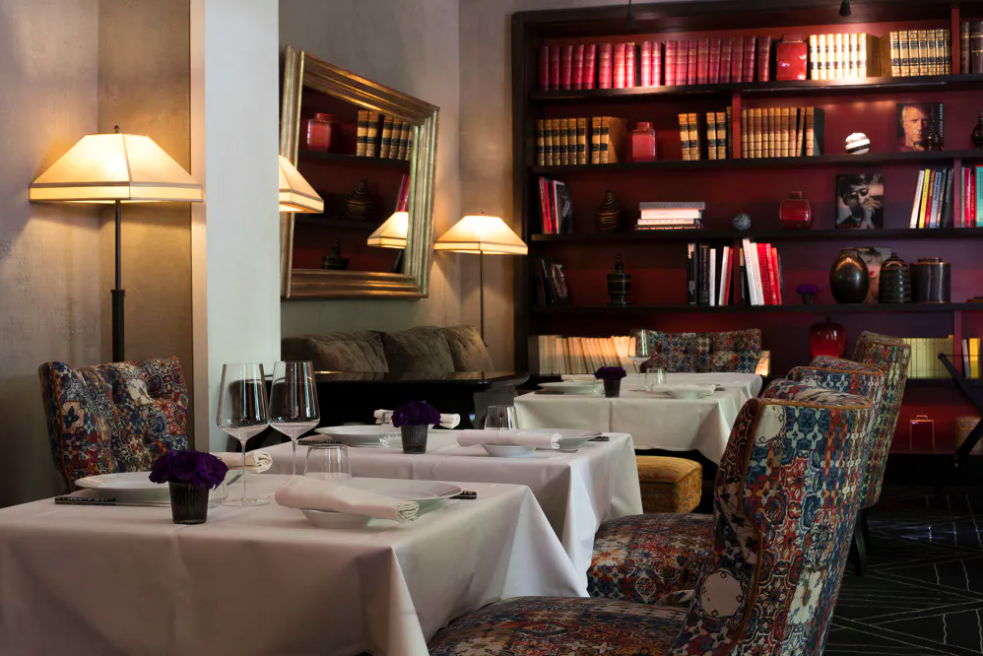 The pitch : Nestled in the Queen's Pavilion – the most intimate 5-star Parisian hotel, enthroned on Place des Vosges – the ANNE restaurant is set up in the hotel's lounge-library in winter and on the green terrace on sunny days… Inaugurated in July 2018, this haven of peace has been awarded a star in the Michelin guide for its delicate cuisine and creative, just last January!
Map : Under the leadership of chef Mathieu Pacaud, it offers exceptional cuisine that evolves with the seasons and its desires... Here we find the essential dishes of French gastronomy with a twist of modernity to surprise the most picky palates . Dishes to savor in an elegant and warm setting… This spot can only accommodate XNUMX people, which gives it a very appreciable intimate side.
28 Place des Vosges, 75003 Paris. I BOOK
-
The Lady of Peak *
The pitch : A stone's throw from the Louvre Museum, Anne-Sophie Pic inaugurated her first Parisian restaurant in 2012. The 7-star Chef uses all the codes of her different tables: precise work, finesse, combined with inspiration full of liveliness.
Map : Scallops from Normandy, butternut squash risotto, crab cake on its fine mandarin jelly or even white millefeuille and its light cream with Damask rose… The star dish? The delicious berlingots, which it offers according to the terroirs of each of its establishments.
20 rue du Louvre, 75001 Paris. I BOOK
-
Pure' *
The pitch: Nestled in the famous Park Hyatt Paris-Vendôme palace, Jean-François Rouquette's Pur' restaurant was imagined as a contemporary Parisian boudoir, where you come to savor creative cuisine inspired by the chef's travel diaries.
Map : Blue lobster with a tangy shizo and yuzu vinaigrette, sweetbreads with grapefruit and liquorice or even the unmissable Wagyu beef from Japan grilled over a wood fire. Here, the chef demonstrates how he brilliantly mixes spices, seeds and citrus fruits.
5 rue de la Paix, 75002 Paris. I BOOK
-
The scene **
The pitch : Big winner of Top Chef 2011, Stéphanie Le Quellec started at La Scène – of the Prince of Wales – winning her first star in 2014, then a second in 2019… When the restaurant was closed, she decided to export this new Stage (her own, therefore) a stone's throw from the Élysée, where she has again won the two stars.
Map : Blanquette of veal cheek with baby vegetables, shell of raw scallops invigorated with oysters, browned truffled white butter, turbot of small boat browned in semi-salted butter, black truffle, criollo chocolate ganache from Venezuela… Recipes excellent, with a "Le Quellec" twist.
32 avenue Matignon, 75008 Paris. I BOOK
-
114 Suburb *
The pitch : Adjoining the Le Bristol hotel, 114 Faubourg unquestionably represents the benchmark contemporary chic brasserie. With its flowery decor, this address is one of the most popular in the capital, just a few steps from the Élysée Palace.
Map : Supervised by three-star chef Éric Frechon – and executed by chef Loïc Dantec and his brigade – it offers a cuisine of incomparable freshness. Examples include the King Crab eggs, lemon ginger mayo, grilled monkfish, peppered artichokes with chorizo ​​and coriander or the succulent braised veal shank with herbs, winter vegetables in jus. A must !
114 rue du Faubourg Saint-Honoré, 75008 Paris. I BOOK
-
The Bee **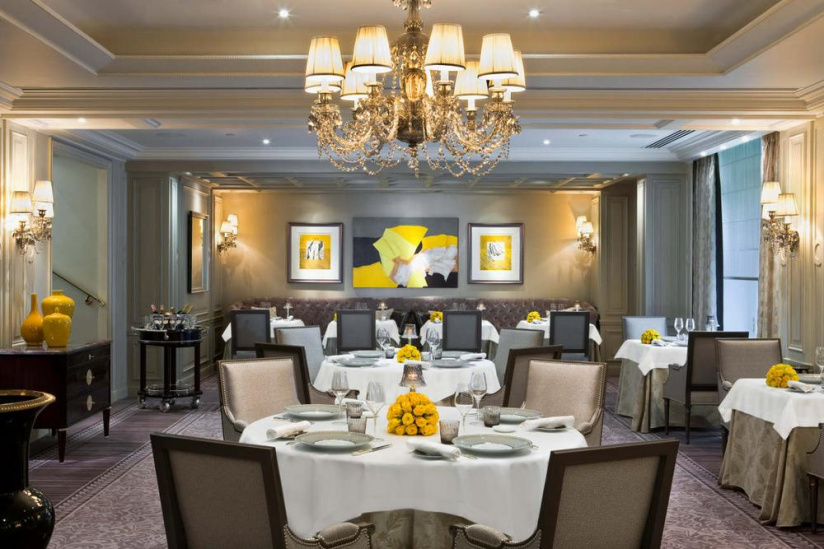 The pitch : Passed by the most prestigious French restaurants, Christophe Moret was executive chef at the Plaza Athénée then at Lasserre before ending up at the Shangri-La Paris. He obtained the two precious macaroons in 2016.
Map : Golden scallops, salsify in thin spaghetti, praline of walnuts and Château-Chalon wine, bao of beets with tea, hare from Beauce in three cookings, cappelletti alla mantovana… The chef's colorful dishes are light and refined to perfection.
10 Avenue d'Iéna, 75016 Paris. I BOOK
-
Apicius*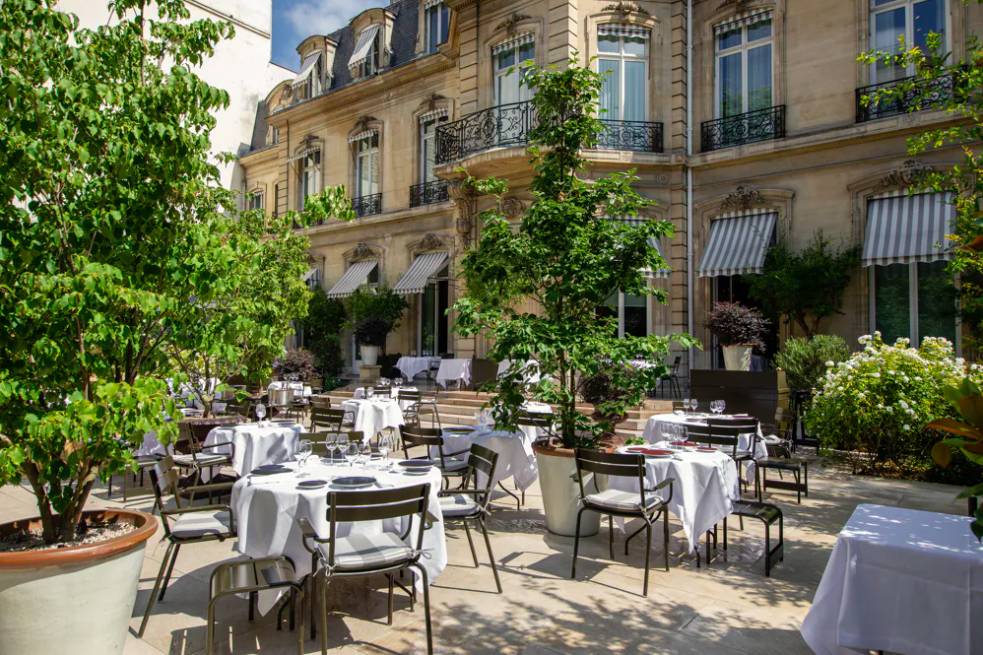 The pitch : Enthroned in a sumptuous 40th century private mansion, the Apicius restaurant promises an extraordinary gastronomic experience. In the kitchen, chef Mathieu Pacaud has replaced Jean-Pierre Vigato, who reigned supreme there for nearly XNUMX years.
Map : Roasted langoustine, roast Bresse pigeon with cinnamon blossoms, extraordinary chocolate soufflé, Bourbon vanilla ice cream and freshly whipped whipped cream… The chef's dishes perpetuate the fine bourgeois tradition and re-enchant classic dishes with a touch of modernity .
20 rue d'Artois, 75008 Paris. I BOOK
-
The Restaurant of the Royal Palace *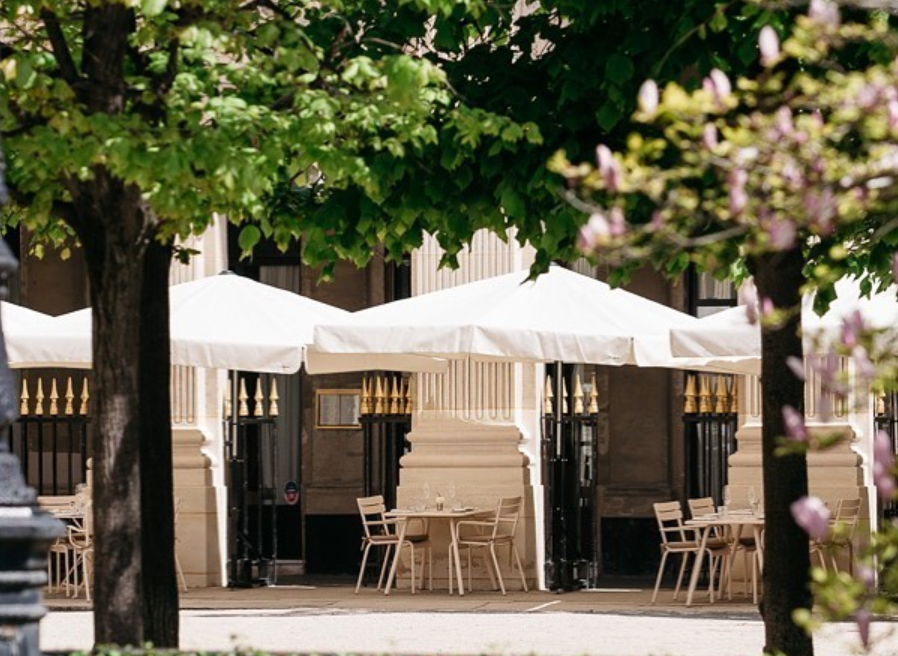 The pitch : Transformed by the Evok Hotels Collection group, the Restaurant du Palais Royal displays a sublime refined setting, with a terrace offering a unique view of the Palais Royal garden.
Map : Signed by chef Philip Chronopoulos, it is full of super tempting gastronomic dishes such as octopus with smoked chilli, caramelized new potatoes, cod confit in argan oil or golden sweetbreads, salsify and grapes blondes, caper jus.
Valois Gallery, 75001 Paris. I BOOK